Main content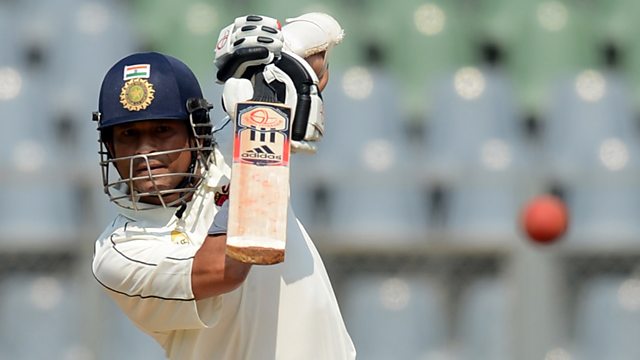 Sachin Tendulkar - the greatest, or just the 29th best test batsman of all time?
Sachin Tendulkar has amassed 2,500 more test runs than any other batsman. But how do other measuring systems rate the Little Master?
Sachin Ramesh Tendulkar has amassed 15,847 test runs, which is 2,500 more runs than any other batsman. But other ways have been devised to calculate cricketing greatness and the Little Master, as he has become known, does not feature as prominently in a lot of them. More or Less crunches the numbers.
(Image: Sachin Tendulkar batting. Credit: AFP/Getty Images)
Tim Franks profiles the man who embodied the Indian dream, cricketer Sachin Tendulkar.