Main content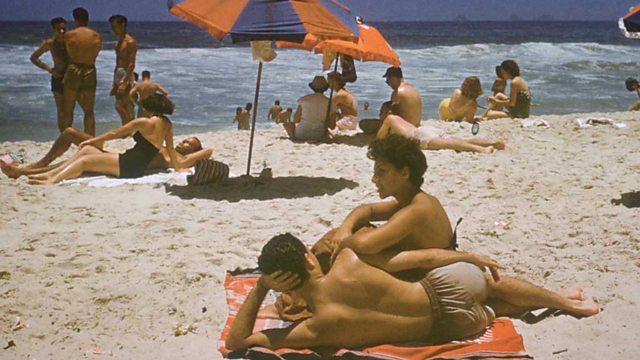 The Secret History of Bossa Nova
The musical and political story of bossa nova, the first modern music of Brazil.
Forget its low-key, supper club reputation, bossa nova was tied to a political revolution and driven by a sharp and very modern aesthetic. It was born in Rio in the late 1950s as a new music that marked the dawn of a new Brazil - an urban, modernising society, leaving behind its colonial past, open to the future and looking out at the world.
Fusing gorgeous melodies with a harmonic language inspired by the French impressionist composers (bossa writers like Antonio Carlos Jobim and Marcus Valle studied Debussy and Ravel closely) and a cosmopolitan sensibility, bossa nova became the music of choice for a smart, young, urban Brazilian middle class, who were flooding into the cities as the Brazilian economy boomed.
By the mid 1960s it became hugely influential in America and around the world. But just as bossa became global and The Girl from Ipanema reached the top of the American charts, the scene was shaken to its core in Brazil, with the deposal of the left-wing civilian government by a military coup, backed by the United States. At first censorship was light but by 1968 the junta had drifted into open repression and many musicians were arrested or exiled. Bossa nova - its serenity and preoccupation with sun, the sea and love - suddenly seemed out of touch with these darker times.
Presenter Monica Vasconcelos, herself a bossa singer, travels to Rio to meet musicians that were part of the original bossa scene - Joyce and Marcus Valle, Eumir Deodato and music writer Ruy Castro.
Picture: Rio beach in the 1950s, Hulton Archive/Getty Images
Last on

Broadcasts