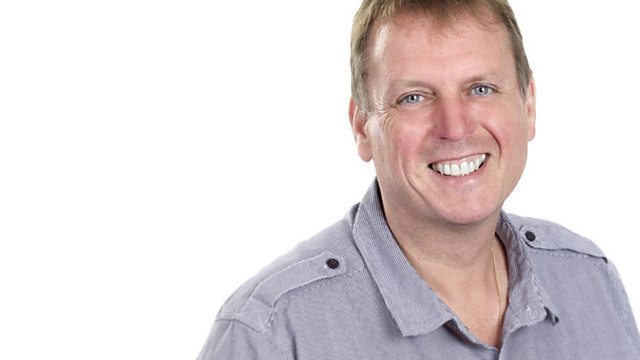 Guests include Shelley Smith, Tokyo Taboo, David Thurston, The Dantes and Leighton Howley
Live and local music, special guests and lots of fun for a Saturday morning, including Devon's bubbly X-Factor finalist - and former van driver - Shelley Smith.
Last on
Shelley Smith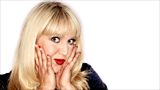 The bubbly blond, former van driver from Devon, Shelley Smith will be joining the shenanigans today.

Shelley got through to the live finals of this year's X-Factor as one of Sharon Osborne's 'overs'.
Since leaving the show, she's been having a whale of a time and she'll be telling us all about it - and sharing some cake - on today's show.

Hopefully we'll hear a song or two as well.
Tokyo Taboo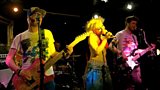 Tokyo Taboo are based in London but lead singer Dolly is originally from Plymouth.

The band flew stateside to L.A. to record their latest EP; 'Naked' with producer Adam Moseley (The Cure, Yeah Yeah Yeahs, Eurythmics) last October.

Whilst there, they played world famous venues on the Sunset Strip and were banned from "Whisky A Go Go" for being 'too outspoken and rock 'n' roll'!
Tokyo Taboo not only write and record their own music - they also run their own fashion and jewellery line.

We'll meet them, find out more and hear them perform live on today's show.
The Dantes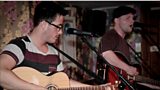 Plymouth-based duo The Dantes are Jack Humphreyson (vocals and lead guitar) and Adam Wayne (vocals and rhythm guitar).

They are named after the author of the poem 'Divine Comedy' as it's one of Jack's favourites.

They'll join us to chat and perform live on today's show and we'll find out why they missed an opportunity to appear on the TV talent show, The Voice.
Leighton Howley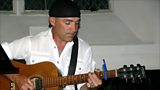 Leighton grew up in Reading and learnt his art busking in the town.
 
He's the former guitarist with acoustic duet Hoinville who have appeared on this show in the past.
Now, Leighton is recording a debut album with a 'gypsy' feel to it, for release in the new year – and looking to recruit interesting musicians for this project.
He'll tell us more - and perform live - on today's show.
David Thurston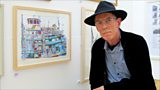 David is a loyal listener to BBC Radio Devon. He's also an accomplished photographer.
He'll be in to share cake and stories of his travels at home and abroad including time in China where he photographed a young boy smoking a cigarette, as if it were the normal thing to do.
The photo (see below) has been hanging in the hallowed halls of the Royal Academy of Arts in London where it has been seen by around 200,000 art lovers.
Child with cigarette - a photocopy of David Thurston's picture