Main content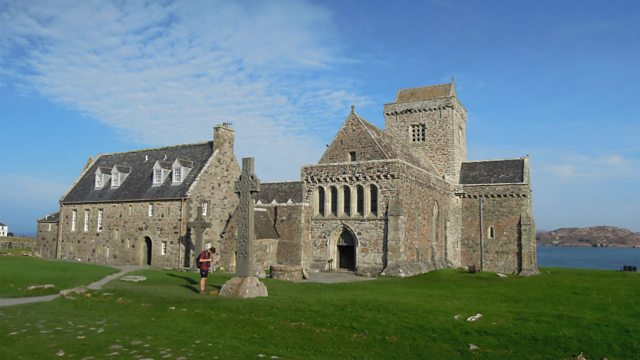 What attracts thousands of pilgrims to the Scottish island of Iona every year?
Iona is small Island off the west coast of Scotland, and 1,450 years ago an Irish monk - Columba - landed on its shores and established Christianity. It has been described as "a thin place with only a tissue paper separating the material from the spiritual".
Since then, pilgrims from around the world have made that journey across the sea, to experience for themselves the unique spirituality that is draped over this small island. Tessa Dunlop has been travelling to Iona since she was a child, and she returns for Heart and Soul to ask what it is about it this tiny mass of land that attracts thousands of pilgrims every year.
Her first encounter is on the ferry journey across from the Scottish mainland, where she meets one lady who cannot wait to return to the community that lives and worships on Iona. As the ferry draws closer, she tells Tessa that the sunlight that is breaking through the clouds is "like the fingers of God are opening the sky to the island".
Tessa meets the settled community of around 150 who divide their worship between the Kirk and the Abbey, including non-believers who still appreciate the spirituality of their unique island home.