Main content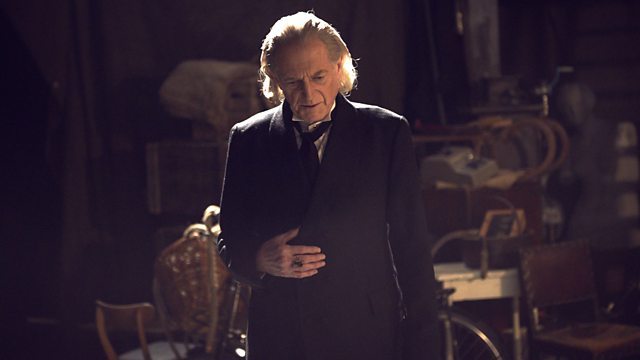 An Adventure in Space and Time
Dramatised account of how Doctor Who was brought to the screen in 1963 by a young producer frustrated by TV's glass ceiling and an actor unhappy with a career of hard-man roles.
A special one-off drama that travels back to 1963 to see how Doctor Who was first brought to the screen. Actor William Hartnell felt trapped by a succession of hard-man roles. Wannabe producer Verity Lambert was frustrated by the TV industry's glass ceiling. Both of them were to find unlikely hope and unexpected challenges in the form of a Saturday tea-time drama. Allied with a team of unusual but brilliant people, they went on to create the longest running science fiction series ever made.
Followed by William Hartnell: The Original, a five-minute documentary looking at how William Hartnell shaped the Doctor and his legacy. Featuring rare archive footage and new interviews with many who worked with him, including Carole Ann Ford, Peter Purves and Waris Hussein, as well as Matt Smith, Peter Davison and Hartnell's granddaughter Jessica Carney.
Credits
| Role | Contributor |
| --- | --- |
| William Hartnell | David Bradley |
| Verity Lambert | Jessica Raine |
| Sydney Newman | Brian Cox |
| Waris Hussein | Sacha Dhawan |
| Heather Hartnell | Lesley Manville |
| William Russell | Jamie Glover |
| Jacqueline Hill | Jemma Powell |
| Carole Ann Ford | Claudia Grant |
| Mervyn Pinfield | Jeff Rawle |
| Rex Tucker | Andrew Woodall |
| Douglas Camfield | Sam Hoare |
| Judith Carney | Cara Jenkins |
| Arthur | Charlie Kemp |
| Len | Roger May |
| Richard Martin | Ian Hallard |
| Delia Derbyshire | Sarah Winter |
| Peter Brachacki | David Annen |
| Donald Baverstock | Mark Eden |
| Reg | Ross Gurney-Randall |
| Alan | Reece Pockney |
| Writer | Mark Gatiss |
| Producer | Matt Strevens |
| Director | Terry McDonough |
Enter the World of Doctor Who