Main content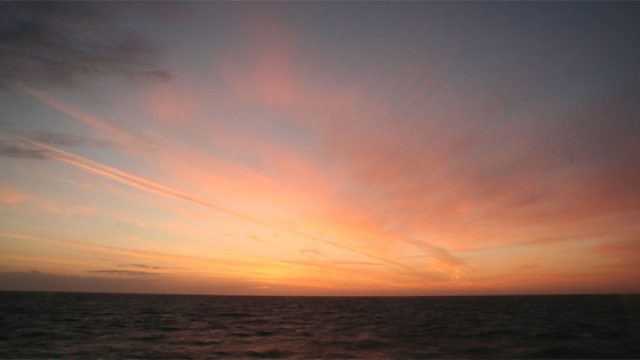 Thought for the Day - 24/10/2013 - Vicky Beeching
Good morning.
Back in the summer I found myself in an unlikely situation. I was standing outside London's busy Bank tube station with the morning traffic whizzing past. The unlikely aspect of this was my outfit; I was wearing a red cape, a sword and a shield. Dressed up as Boudicca I was there to take part in a campaign to keep the faces of women on our bank notes. Wearing fancy dress on a Friday morning in central London is not usually my kind of thing, but when we heard the results - that Jane Austen would appear on the forthcoming ten pound note - any awkwardness about the costume felt worth it.
That, like so many recent campaigns and petitions, couldn't have had the success it did without the powerful catalyst of social media. Yet there's also been a lot of bad press around social networking lately. In just the past few days Facebook has come under renewed scrutiny. They allowed a graphic video showing a woman being beheaded to be published on their site. Then yesterday, under pressure from many including the Prime Minister, Facebook reconsidered and took the video down.
Over the past months we've seen other destructive aspects of the 'net. From death threats tweeted to female MPs and journalists, to the tragic suicides of cyber-bullied teens. Growing concern about the web is understandable and reviews into safeguarding must continue.
Yet alongside healthy caution it's crucial that the technology itself does not become the focus of the blame. Technology is a tool and we get to choose how we use it. When we blame the tool we take the moral onus off ourselves, the user.
From the ability to control fire, to the invention of the wheel or the printing press, each has the potential for great good, or great harm. No tool is completely neutral of course - but we shape them far more than they shape us. That perspective is crucial & empowering
The choices such advances bring with them are not new; they are ancient aspects of what it means to be human. In the Old Testament book of Deuteronomy God said to Israel "I'm giving you a choice – two options, set out before you: Life and wellbeing, or death and destruction. I'm urging you to choose life". As we face technology and the great potential it has to bring social change, we get to choose whether to use it for death and destruction, or life and wellbeing.
Scott Cook, a key figure in California's technology industry, said: "We're still in the first minutes of the first day of the Internet revolution." This Internet age brings with it incredible potential, yet the moral complexities of something still very much in its infancy. Yes, there are disturbing elements, but hope must be kept alive; there is vast potential to use digital technology to bring justice, hope and transformation. The ability to change the world is, more than ever before, literally in the palm of our hands.
Duration:
More clips from Thought for the Day