Main content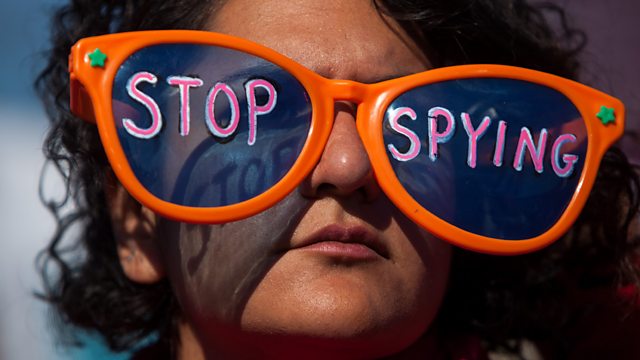 Dodging the Spies
How to stay out of the spy's radar; Living in the drone zone; Pronunciation headaches; Journey under the Bosphorus; Venezuela's Ministry of Happiness; and the story of Bossa Nova
With Europe still reeling from the revelations of the extent of the tentacles of America's National Security Agency, our man in Karachi - BBC Urdu's Mohammed Hanif (who has had the odd run-in with intelligence officials himself) - offers some useful words of advice on how to avoid the snoops.
Dodging Drones
Waziristan in Pakistan's tribal region is an area that is constantly watched by US military drones. At least four drones hover in the sky at any given time of day - which is stressful enough but especially difficult if you are interviewing the head of the Taliban at the same time. The BBC's Ahmed Wali Mujeeb describes a tricky assignment in Pakistan's drone country.
Pronunciation Headaches
There's a new president in Georgia - so it's goodbye Mr. Saakashvili, hello Mr... Margvelashvili. Or it would be if we knew how to say his name. Calls poured in to the BBC's Pronunciation Unit on how to handle that one this week - but his is not the only difficult name to pronounce, in fact some names are deliberately mispronounced in order to avoid embarrassing mishaps on air.
Underneath the Bosphorus
This week, trains started to carry passengers under the Bosphorus Strait, linking the Asian and European sides of Istanbul by rail for the first time. It's a journey that only takes four minutes and the Turkish Service's Rengin Arslan has a ticket.
Ministry of Happiness
Venezuela announced a brand-new government department - the Ministry of Happiness run by the Under-Secretary for Supreme Happiness. So if you are cranky in Caracas and an all-around miserable Venezuelan, do not fear - help is apparently on its way. BBC Mundo's Yolanda Valery explains the logic behind this new venture.
The Story of Bossa Nova
BBC Brasil's Monica Vasconcelos dips into the history of the beats, sambas and rhythms that make up Brazil's iconic music - bossa nova.
The Fifth Floor is presented by David Amanor.
(Picture: Woman wears oversized sun-glasses with the words 'Stop Spying' written on the lens. Credit: Getty Images)