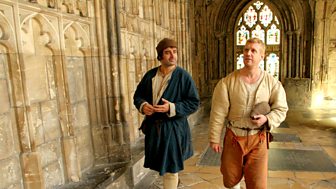 Series 1
Historian Ruth Goodman and archaeologists Peter Ginn and Tom Pinfold turn the clock back 500 years to the early Tudor period to become tenant farmers on monastery land.
On iPlayer
This programme is not currently available on BBC iPlayer
On TV
There are no upcoming broadcasts of this programme
Last on
Tue 15 May 2018 15:35
BBC Two Wales
Wartime Farm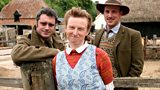 Ruth and Peter are joined by archaeologist Alex Langlands, as they  turn the clock back to run Manor Farm in Hampshire exactly as it would have been during the Second World War.
Including learning resources from the Open University and a Wartime Christmas Menu!
Go to the Wartime Farm
Edwardian Farm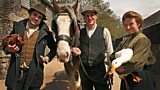 Archaeologists Alex and Peter and historian Ruth attempt to bring Morwellham Quay in Devon back to life as it was in its Edwardian heyday.
Go to the Edwardian Farm website
Victorian Farm