Main content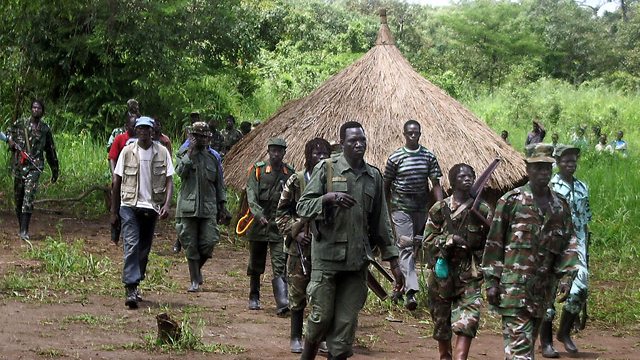 Forced to Marry by Ugandan Rebels
As a teenager, Eunice was abducted by the Lord's Resistance Army and given as a wife to Bosco. They tell Outlook how a relationship formed in violent circumstances has survived.
Ugandan couple Eunice and Bosco tell us how their forced marriage and shared experiences in the brutal Lord's Resistance Army have created bonds for the rest of their lives.
American Mindy Budgor describes the challenges she faced when she started a quest to become the first female Maasai warrior. Her book is called Warrior Princess.
Ian Tibbetts from the English Midlands tells Matthew Bannister how his sight was restored when he had one of his teeth implanted in his eye.
And how US-based chauffeur Barkhad Abdi came to star opposite Tom Hanks in the film Captain Phillips, although he had never acted before.
Picture: Some LRA fighters emerging from the bush in Uganda
Picture credit: Stringer/AFP/Getty
Last on