Main content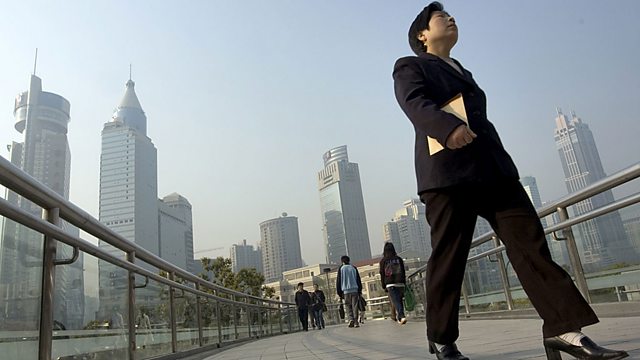 China's Crossroads
The Chinese government wants to have 200 million graduates in the workforce by 2020. But cracks in the plan are showing, with many graduates not finding the jobs they want.
The Chinese government plans to have 200 million graduates in the workforce by 2020. Although this number still needs to be seen in its context of the 1.3 billion Chinese population, it is still a large increase from the 1 million graduates in 2000. But cracks in the plan are being shown by the class of 2013. Seven million people finished university this year and many are finding that the type of jobs they want are not available.
Many employers also can't find the labour they want to fill their jobs. This is an illustration of China's economy at a turning point in its development. The rapid economic expansion of the past 30 years, based on cheap labour making goods for export, is slowing down and something needs to come and fill the gap it is leaving behind.
In the first of Global Business's China 2013 series, Peter Day travels to the centre of China, the city of Zhengzhou in Henan province. For centuries the city has been known as the crossroads of the country, situated by the Yellow River and where the north-south and east-west railways meet. It's an apt place to investigate China's economy at its own crossroads.
(Image: Business woman going to work in Shanghai, China. BBC Copyright, Kevin Foy)
Last on

Contributors to this programme
Ju Lei  and An Dan
graduates looking for jobs at Zhengzhou Job Fair
Wang Huiyao
Director General of the Centre for China and Globalisation, a think tank in Beijing
Dali Yang
Professor of Political Science and International Relations at the University of Chicago's Centre in Beijing
Yu Yin
Factory owner in Zhengzhou
Professor Liu Baocheng
from the University of International Business and Economics in Beijing
Feng Lei
graduate and Communist Party member
Zhao Yuhao
graduate
Wei Boyu
medical devices salesman
Wang Xuyang 
graduate who is in the midst of setting up his own retail business
Broadcasts