Main content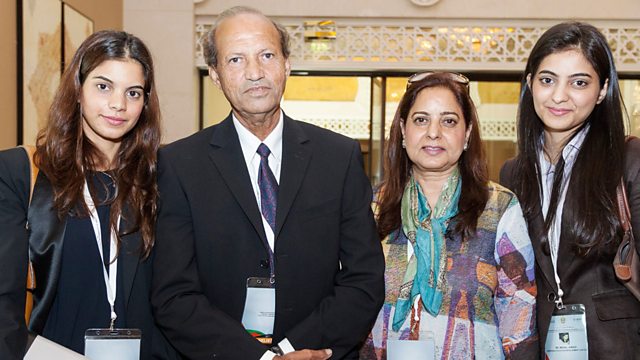 My Family Freed Me From Somali Pirates
The Pakistani captain who was rescued from Somali pirates thanks to his wife and daughters.
Captain Jawaid, a Pakistani captain, joins Lucy Ash, to talk about his 22 month long capture by Somali pirates. His wife and two daughters also speak about talking directly to the pirates, their fears for their father, and the family's public campaign to rescue him.
Also, Irina Chakraborty, a young female engineer talks about her inspired design for toilets in the floating villages of Cambodia, where the water around the houseboats is contaminated by raw sewage. She is in London as part of the BBC World Service 100 Women event this Friday.
And 85-year-old novelist Lore Segal talks about how her memories and experience of being forced to flee Nazi controlled Austria as a ten-year-old child, launched her career. Lore's latest novel Half The Kingdom is set in an emergency room in the Cedars of Lebanon hospital where all of the people over the age of 62 suddenly begin to suffer from dementia.