Main content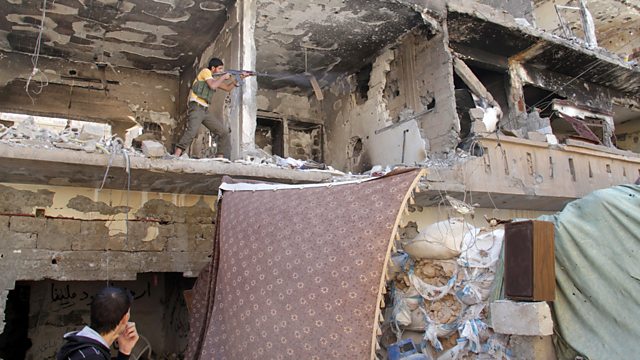 Polio in Syria
Polio in Syria; the link between eating disorders and genetics; healthcare for Serbia's Roma community; and Bolivia's indigenous women who are leading the way in health education
There have been reports of a suspected polio outbreak in Syria, but chaotic conditions have made it difficult for health workers to confirm the reports. It is estimated that the civil war has caused vaccination rates to almost halve from 95% to 40%. Our health reporter, Smitha Mundasad, joins us in the studio to tell us more about attempts to look into this.
Eating Disorders
Scientists have identified two genes which appear to increase the risk of eating disorders. The study has been published in The Journal of Clinical Investigation. But why do eating disorders appear more prevalent in some societies compared to others – and is that even true? Professor Christopher Szabo carried out a study looking at eating disorders amongst Zulu-speaking women in South Africa. He tells Health Check the illnesses aren't specific to race, culture or location and are, instead, connected to modernising communities.
Roma Health in Serbia
Serbia's Roma community remains one of the most vulnerable in the country. Despite access to healthcare facilities, many feel they don't have the right to go to them or just don't know about them. The consequences have been grave with mortality rates – particularly for young children – that are almost double those of the general population. Now a new campaign is attempting to change attitudes by training specific 'mediators' who can integrate the communities with mainstream healthcare provision. The BBC's Belgrade correspondent Guy De Launey reports.
Cultural Issues for Women's Health in Bolivia
Rosmery Mollo has spent a large proportion of her life battling cultural barriers and attitudes that can endanger women's health in Bolivia. She found that basic knowledge about the male and female body remained scarce amongst indigenous populations and that it was leading to practices and misconceptions that were particularly harmful to women. Her organisation, Warmi, was set up in 2004 to educate Bolivia's indigenous women to understand more about their health and how they could preserve it. BBC Mundo's health reporter, Gabriella Torres, has met Rosmery. She told Health Check that Rosmery's work has gone beyond health and has empowered women and men to better understand themselves and their relationships with each other.
Picture: Rebel fighter in Deir Ezzor, Syria. Credit: Abo Shuja/AFP/Getty Images)
Chapters
Polio in Syria

A suspected outbreak after vaccination rates are thought to have halved

Duration: 04:24

Are eating disorders a case of nature versus nurture?

The genetic link behind eating disorders and the social and cultural basis of them

Duration: 07:19

The poor health of Serbia's Roma community

A new programme to better integrate the Roma community with mainstream health provision

Duration: 05:20

Bolivia's indigenous women who are leading the way in health education

The work of Rosmery Mollo to improve the health of Bolivia's indigenous populations

Duration: 08:35