Main content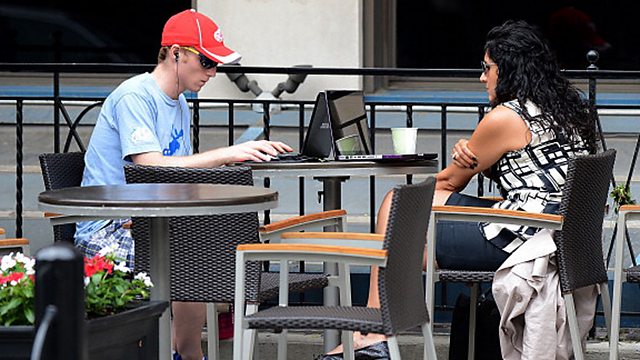 Blocking Video Access
Should access to videos on the internet be free and open or encrypted and tied to a cost? Also, why PopularScience closed its comments page, plus a demonstration of the Fairphone.
A row is brewing over plans to restrict access to video content. To what degree should access be free and open or encrypted and tied to a cost? It centres on HTML5, the technology that will drive our browsers in the future and how freely it will deliver content. Critics argue the changes will only benefit the likes of Hollywood, enabling them to lock down their content at the expense of temporarily taking over the control of your computer. Click discusses the proposed changes with Danny O'Brien from the international director of the Electronic Frontier Foundation.
PopularScience: Comments Closure
The prominent science news website, PopularScience.com, has recently decided to close down its comments section. The decision was taken following a deluge of potentially damaging misinformation loaded onto the comments page, which the website does not have the staff to properly police. Click hears from the editor-in-chief of PopularScience about why such a radical measure was taken.
Fairphone Demo
The makers of the Fairphone argue that it is one of the fairest phones in the world. The materials that go into the phone are ethically sourced. The makers also are at pains to ensure that the workers who put the phone together are not exploited, and that the phone will have a long life - with people being able to change batteries and fix components when things go wrong. Karien Stroucken gives a demonstration of the Fairphone.
(Photo: A man and a woman in a cafe using their laptops © AFP/Getty Images)
Chapters
Blocking Video Access

An argument over plans to restrict access to video content.

Duration: 05:48

PopularScience: Comments Closure

The Editor-in-Chief of PopularScience explains why they have stopped the comments page.

Duration: 04:55

Fairphone Demo

A demonstration of the Fairphone which is touted as the fairest phone in the world.

Duration: 05:24