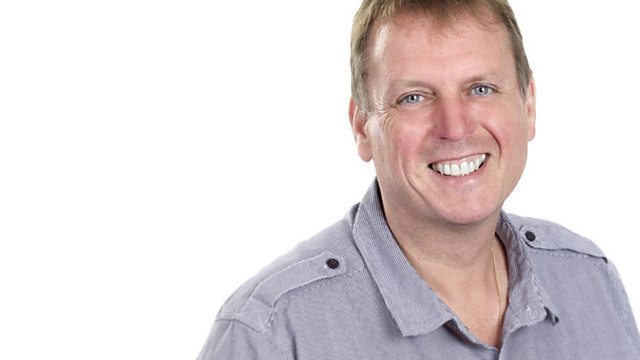 Harry Potter actor Sean Biggerstaff, The Retro Gents, Harry Vinnicombe, D'lys and The Old Gaffers join JG today
Live and local music, special guests and lots of fun for a Saturday morning.
Actor and musician Sean Biggerstaff is among JG's guests today. Plus lots of local musicians and news of a forthcoming reunion.
John chats to X-Factor finalist Luke Friend and to Brit Award winning singer Beverley Craven.
Paul Moxham takes a look at this week's new film releases - and the theme for music and singers is FIREWORKS.
Last on
From Hogwarts to Devon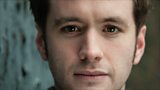 Actor and musician Sean Biggerstaff is appearing in "Solid Air" which opens at the Drum Theatre, Theatre Royal Plymouth on Thursday 7 November and runs until Saturday 23 November. 
Solid Air is a new play written by Dough Lucie and Sean plays the part of folk singer/guitarist John Martyn (the play is named after Martyn's seminal 1973 album). 
In Solid Air, John Martyn, the singer Nick Drake (a close friend of Martyn) and Tony Blair encounter each other in an Oxford University college room in 1973.  It's a play about friendship, politics and music.
Sean has played the guitar for years and plays four songs from the Solid Air album in the show. He's probably best known for his role as Oliver Wood in the Harry Potter films and he'll be chatting and performing live on today's show.
The Retro Gents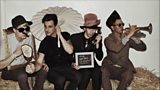 After all meeting through strange circumstances, and finally coming together in a basement in Plymouth's Old Laira Road; The Retro Gents were born.

"We are a brand new quartet of strange people joining forces to produce some upbeat, make-ya-dance kinda of music," they say.

The fusion of blues, rockabilly, country, gypsy jazz, funk gives The Retro Gents their own niche sound to share.

David Benassi, Cy Brandl, Tom "Cat" Lake and "The Jackal" Hebb will be chatting and performing live on today's show.
D'lys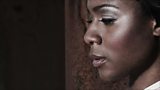 D'lys usually performs with her six-piece backing band, but today she's coming along to the BBC Radio Devon studios with just her guitarist, Adam Green, for a stripped back acoustic set.
Singer songwriter D'lys had been all set to record her debut album last year but ended up spending Valentines day in A&E before undergoing leg surgery which left her unable to walk unaided for seven months.
That didn't stop her though and, after a few adjustments to the recording process, her album was born.

Now she's supporting the likes of Emilia Mitiku, Leo the Lion from the multi-platinum selling act 'The Streets' and Joss Stone's band 'Yes Sir Boss'.
D'lys and Devon boy, Adam, are partners both on stage and off - and they'll be performing live on today's show, and sharing stories - including their experience of being flown to Amsterdam to appear at The World's Ultimate Frisbee Championship in June 2013!
Harry Vinnicombe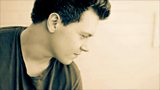 Exeter singer songwriter Harry Vinnicombe is back for an encore on the Saturday Show.
Since his last appearance, Harry has been busy recording a new EP and performing gigs all over the UK.

His claim to fame is that he is followed by The Lighthouse Family and Mick Hucknall on Twitter!
Harry writes and sings a variety of folk and pop songs with very strong elements of blues and soul.

He'll be sharing the cake and performing live today.
Kestrels reunion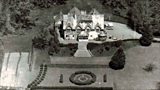 During the war Knapp House at East Anstey, near Tiverton, was requisitioned to house Hillsbrow Boys School being evacuated from Redhill in Surrey.
At the end of the war it continued as a school called Kestrels and was well established as a small boys prep school until the mid to late 60's, run by the owner Richard Stapledon whose father had built the house originally as a shooting lodge.

In the two years that Michele Romaine has been at the house she has frequently had the bell rung and been greeted by "old boys" who just want to have a quick look.

"A few have asked us to host a reunion and we are now trying to find former pupil across the area who were at school here and might want to join in," she says.

"As you might imagine they all have the most amazing stories- the railway ran along the bottom of the land (before Beeching) and they used to come by train, their bags picked up in a pony and trap whilst they walked to school in a crocodile!"
We'll meet Michele and see if we can find some of the 'old boys' for the reunion planned for March 2014.
The Old Gaffers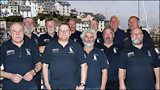 The Old Gaffers enjoy singing and sharing their love of shanties and sea songs; swashbuckling work songs, sad parting songs and lots of others highlighting life and traditions associated with the sea.
The South Devon based crew are active fundraisers for the RNLI and other charities including for Help the Hero's, Devon Air Ambulance and the local Chemotherapy Outreach Project.
This year they're focusing on Prostate Cancer UK and looking forward to their fundraising concert at the new South Devon Arts Centre in Totnes on Saturday 16th November, with special guests Maggie Duffy and Mike Weed.
They'll be dropping in before the end of the show to tell us more and give us a couple of songs.
Moxham's Movies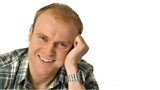 BBC Radio Devon's resident film reviewer, Paul Moxham, shares his thoughts on some of the new releases now showing at the region's cinemas.
This week he'll be telling us what he thinks about the latest in the Marvel superhero offerings; "Thor - The Dark World", (who are we kidding, he'll love it! - JG) along with "Philomena"; the story of Philomena Lee - who, as a young unmarried woman in Ireland, was forced by nuns to sign away her rights to her son.
The film follows her struggle to find him, decades later.
Judy Dench stars as Philomena with Steve Coogan as Martin Sixsmith, the journalist who helped her in her search.
Beverley Craven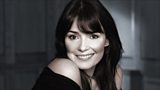 John chats to Brit Award winning singer Beverley Craven who is appearing at The Watermark in Ivybridge on 9 Nov 2013.