Main content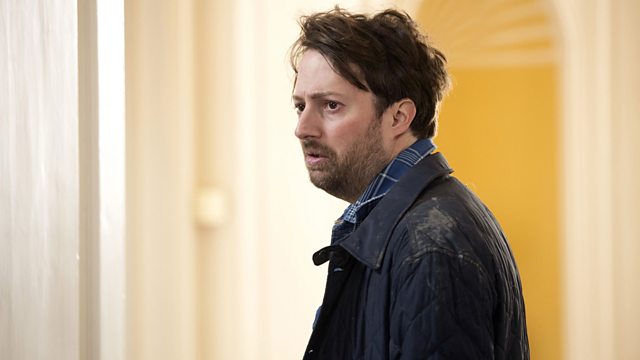 Comedy following diplomats to the fictional Tazbekistan. Keith tries to secure an arms contract for UK industry but a human rights activist causes trouble.
Keith Davis, the British ambassador to Tazbekistan, is tasked with securing a £2billion helicopter contract for the UK. Things begin badly when he accidentally shoots an Ibex, the national animal of Tazbekistan, whilst on a hunting trip with the president. Then affairs are further jeopardized when an arrogant young British human rights activist is arrested by the regime on trumped up charges. This throws Davis into direct conflict with the deputy head of mission, Neil Tilly, who believes Britain should be prioritising human rights over winning arms contracts. Neil, though, has ethical troubles of his own when the Tazbek secret police blackmail him into spying on the British for them.
The embassy is hosting a 'Best of British Festival', offering an opportunity for Davis to impress the Tazbeks and persuade them to go with the British helicopters. However, the best the festival can offer is a medieval folk group from Gloucestershire, a demonstration of how to make a pork pie and a one man production of Frankenstein. Nobody, least of all Davis, is feeling too confident. News reaches them that the human rights activist is facing the death penalty and the ambassador and his team are forced to make a tough decision.
More episodes
Previous
You are at the first episode
Credits
| Role | Contributor |
| --- | --- |
| Keith Davis | David Mitchell |
| Neil Tilly | Robert Webb |
| Jennifer | Keeley Hawes |
| The Prez | Igal Naor |
| Caitlin | Susan Lynch |
| Isabel | Amara Karan |
| Tanya | Natalia Tena |
| Natalia | Shivani Ghai |
| POD | Matthew Macfadyen |
| French Ambassador | Oliver Dimsdale |
| Jamatt | Richard Katz |
| Stephen Pembridge | Elliot Cowan |
| Simon Broughton | Henry Lloyd-Hughes |
| Sergei | Andy Lucas |
| Ludmilla | Debbie Chazen |
| Svecko | Velibor Topic |
| US Ambassador | Lachele Carl |
| Short surveillance man | Sevan Stephan |
| Kevin | James Doherty |
| Mrs Petrova | Jenny Galloway |
| Guide | Danny Scheinmann |
| Tall surveillance man | George Lasha |
| Daisy | Helen Daniels |
| Director | Jeremy Webb |
| Producer | Chris Carey |
| Writer | James Wood |
| Writer | Rupert Walters |