Main content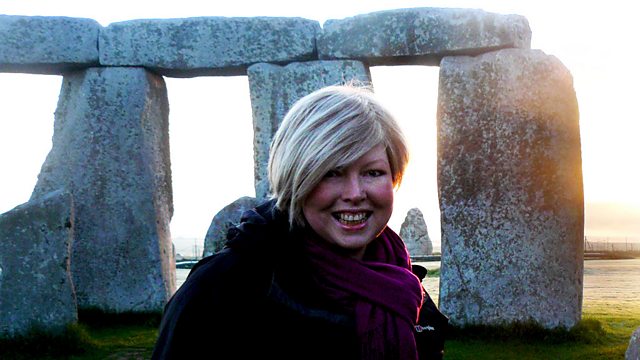 The Bucket List
Cancer-fighting BBC foreign correspondent Helen Fawkes shares her list of things she wants to do before she dies.
Ten years ago, faced with ovarian cancer, Helen Fawkes wrote a list. Having beaten the cancer she set about ticking things off her list and became a BBC foreign correspondent. In late 2012 she was told the cancer was back and it was incurable.
Helen now has a new 'list for living' or a bucket list: 50 things that she wants to see or do before she dies. In this documentary for BBC World Service Helen explores why she wrote her list, through conversations with spiritual advisors, therapists and other bucket-listers.
In some parts of the world, people would never consider writing such a thing. Helen talks to Dr Rajagopal who works with the dying in Kerala, India, and Amos Yeung, a young artist in Hong Kong. Amos created a public art project which encouraged people to complete the following sentence, 'While I'm living I want to...'. Why was it not called 'Before I die I want to...' as other similar projects have?
Bronnie Ware is a nurse from Australia who wrote a book: The Top Five Regrets of the Dying. She tells Helen what the patients she had worked with wished they had done differently. If a bucket list is merely a list of experiences and places to visit, are we missing something obvious?
Susan Spencer-Wendel, Mum of three, was diagnosed with incurable ALS, a muscle-wasting disease in her early 40s. She decided to spend her last year of health, living with joy. Together with her husband John, they share what they learnt from the trips and experiences she undertook.
Helen doesn't like the term bucket list; hers is a 'list for living. By sharing her list and asking others about theirs, Helen considers what people want to grab from life when faced with death.
Last on
About Helen Fawkes
Helen is a BBC news correspondent and former foreign correspondent. After surviving cancer 11 years ago she came up with a 'list for living' full of the things she'd always wanted to do. One of them was work abroad. Just weeks after finishing her chemo she was in Moscow. From war and revolution to pork fat covered in chocolate, she spent almost seven years reporting from Russia, the Ukraine and Sarajevo before moving back to the UK to become a news correspondent for BBC News. On Christmas Eve 2012 she was told her cancer was back for the third time and that this time it is incurable.
Read her blog about her experience of living with cancer.
Broadcasts