Main content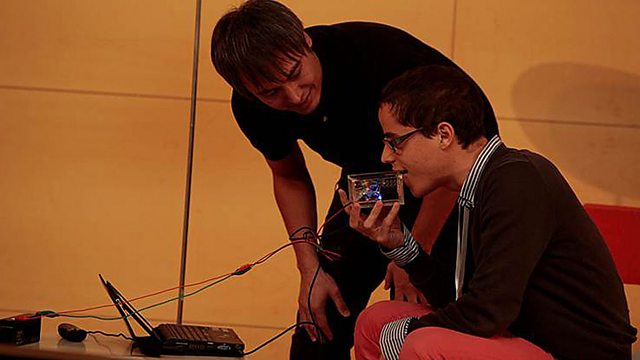 ChatPerf: Smelling Your Phone
The app that lets you send smells with a text message called ChatPerf. Plus, designing technology in the style of nature and a new wi-fi system to detect falls for over 65s.
You can touch your screen on your PC or mobile phone and interact with it but can you smell it? It may sound fanciful but Professor Adrian Cheok believes tasting and smelling via computers and mobiles will be possible in the near future. He has been working on a device that will allow users to smell the person they are talking to on the phone. He joins Click to demonstrate ChatPerf and talk about the ability to smell and taste via our technology.
Technobiophilia
Why does your screen saver resemble your fishpond or the beach you dream of one day visiting? Why have technologists defaulted to nature when devising a lexicography of the web or the net? Why do we 'surf' the net? It all comes down to Technobiophilia says Sue Thomas. She joins Click to discuss the interaction between nature and cyberspace.
Wireless Fall Detector
For people over 65 years old, falling down is a major cause of injury. Often when the elderly take a tumble they are on their own and find it difficult to call for assistance. To rectify that problem a team of researchers from Utah, in the US, has developed a system that relies on special sensors to detect people falling down. Brad Mager from the University of Utah explains how it works.
(Photo credit: Demonstration of the Electric Taste Machine at the TEDxBarcelona)
Chapters
ChatPerf: Smelling your phone

Adrian Cheok demonstrates how to smell your mobile phone.

Duration: 05:48

Technobiophilia

Sue Thomas discusses designing technology in the style of nature.

Duration: 05:56

Wireless Fall Detector

A report on sensors that alert emergency staff when the elderly fall.

Duration: 04:12