Main content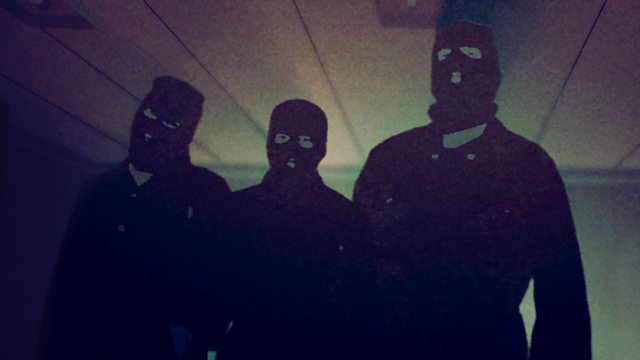 Smash & Grab - The Story of the Pink Panthers
Documentary about a gang of thieves called the Pink Panthers, which draws connections between international affairs, economics and the shady world of part of the diamond industry.
Thrilling heist documentary about the world's most notorious gang of diamond thieves, featuring exclusive and unprecedented interviews with the Pink Panther members for the first time on television.
The Pink Panthers have stolen over £270m in diamonds in more than 241 robberies in cities from Paris to Tokyo. The film explores the rise of the group during the 1990s Balkan conflict when economic sanctions imposed on Serbia fuelled illegal activities. The criminals reveal an underworld driven by fast wealth and paranoia, while the detectives and inspectors, who are working with Interpol, are on a mission to stop their crime spree with growing success.
Combining surveillance footage of the heists, archive of the Balkans' turbulent past, animation and strong testimonies, the film draws connections between international affairs, economics and the shady world of part of the diamond industry.
Clips

Director Havana Marking on 'Smash and Grab'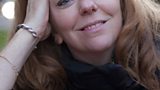 What is more important, story or character?  
Story. But it's extra hard to tell a good story without a good character.
What made you first want to explore the subject?
I first read of the Pink Panthers in the New Yorker magazine. I emailed the journalist David Samuels and he was very helpful, giving me some key numbers. He had spent a year on the article – I picked up where he had left it.
The story was one of those wonderful, multi-layered narratives: it is about the world's most successful diamond thieves but it is also about the history of Yugoslavia, the effects of war, the diamond industry, and modern day criminal gangs. I had never understood the Balkan conflicts of the 90s - now seemed a good time to go back with a bit of perspective.
How long did it take to get the film off the ground?
BBC Storyville were very quick to come on board and give me some development money. It took a long time however to confirm the access – I had to do numerous trips to the Balkans and make sure the gang members were on board and that we trusted each other.
What were you most surprised to learn in the course of production?
1. That you can't predict who will talk to you and why. A number of Panthers were willing to talk, but each for very different reasons.
2. I learnt a huge amount about animation. This was the first big project in which I have used animation: here we used digital rotoscope techniques but developed them to suit us. It is a very specific and detailed process, but at the same time is incredibly creative and liberating. Strange to be so imaginative and so disciplined at the same time.
What have been the differences in reception to the film in countries it has now travelled to?
The differences have not been between different countries but to do with audiences. Audiences who see documentary as a rigid and pure form have reacted differently to audiences fresh to the genre. This is not a traditional documentary: we have experimented with form a lot. 
Which documentary has most inspired you?
"Dont Look Back" by D. A. Pennebaker, was inspirational in my early days as a director. "Nobody's Business" by Alan Berliner is the last thing I've seen that really resonated.
Favourite website/blog?
Rotten Tomatoes: it's fascinating to see how people review films – and how irrelevant that often is to their success!
Person you'd most like to interview (living or dead?)
Mahatma Gandhi. Or better still, the next Gandhi to come. Let's face it, we need a new one.
Best piece of filmmaking advice you've ever been given?
Love your character.  By which I mean your audience has to spend 90 minutes with that person. If you don't like them, they won't either.
Best piece of filmmaking equipment you can't live without?
Notebook and pen.
If money was no object, what is your dream documentary subject?
The film I'm making at the moment: the life and death of Suzanne Tamim. She was a beautiful Lebanese pop star brutally murdered in 2008 on the orders of an Egyptian politician. 
Favourite film of all time?
That's impossible. There's a long list of blindingly brilliant films.
Most difficult access?
The Pink Panthers were quite tricky!
Best recent read?
"Swimming Home" by Deborah Levy and Junot Diaz's latest collection, "This Is How You Lose Her."
Credits
| Role | Contributor |
| --- | --- |
| Director | Havana Marking |
| Series Editor | Nick Fraser |
Featured in...
Showcasing the very best in fascinating feature length documentaries.