Main content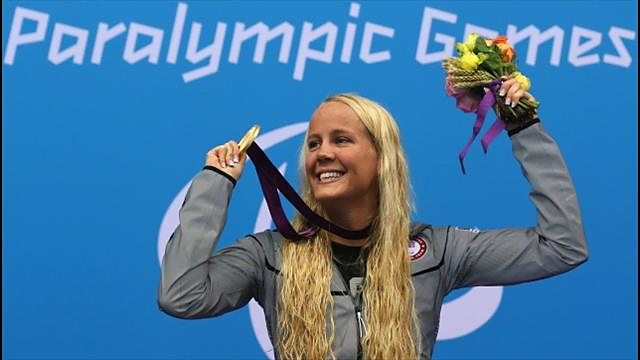 Dream to Walk
We hear how would fund a revolutionary set of leg braces that would give Paralympian Mallory Weggerman limited mobility without the need for a wheelchair.
Mallory Weggerman from the United States was paralysed from the waist down when, aged 19, a routine pain-killing injection had disastrous consequences. Fifty-thousand dollars would fund a revolutionary set of carbon-fibre leg braces that would give Mallory limited mobility without the need for a wheelchair. Mallory tells Sporthour her story.
Cuba is about to lift it's ban on professional sport enabling athletes to play and earn money abroad for the 1st time since the revolution. Could we ever seen a Cuban in the English Premier League. Sarah Rainsford reports from Havana.
The first ever snooker world ranking event is being held this week in India. We report from Calcutta on the sports growing popularity and speak to the countries two top players Pankaj Advani and Aditya Mehta.
Two of England's oldest amateur clubs football will play a match in the grounds of Buckingham Palace next week to mark the 150th anniversary of the English Football Association. The recipients were chosen for their outstanding contribution to the game. Sylia Gore is one of those invitees tells us her story.
We all know that watching your favourite team or player lose can have a effect on your morale. But it can also affect your waistline. A new study asked 700 NFL fans to keep a record of what they ate on the day after a game. We speak to the reports author Pierre Chandon from Paris University. And nutritionist Izzy Cameron on how football can be used to get messages about healthy living across to hard to reach areas of society (working class men)
A week after being re-admitted to the Olympics in time for the Tokyo games in 2020, the oldest combat sport of wrestling held its World Championships in Budapest. Majid Nourian of BBC Persian television was in the Hungarian capital and is this week From our Own Sporting Correspondent.
Last on
Broadcast