Main content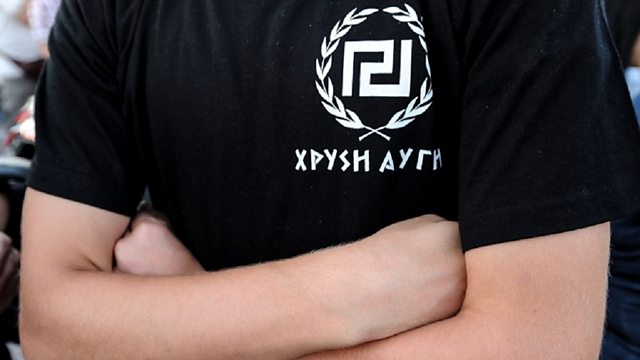 Greece and Nigeria
After a string of arrests of its leaders, is it twilight for Golden Dawn? Also, Alex Preston finds Abuja is a city of empty mansions, ruined before they were finished.
In Athens and Thessaloniki, Theopi Skarlatos reflects on whether it is now twilight for the Golden Dawn movement after a string of arrests of its leaders. Many rejoice that a party with links to crime and neo-Nazi ideology is being made a pariah - but there are still plenty of Greeks ready to express their support for Golden Dawn, and their hatred of the EU and immigrants, quite openly.
In Nigeria, Alex Preston sees both sides of Abuja - a modern city purpose-built to serve as a capital free of ethnic allegiances or regional favouritism. Yet it is now a place of eerily empty mansions, unfinished vanity projects and luxurious constructions left in ruins before they were ever finished. The real life of the city - as well as most of its inhabitants - are actually to be found in teeming informal settlements which are literally off its map.