Main content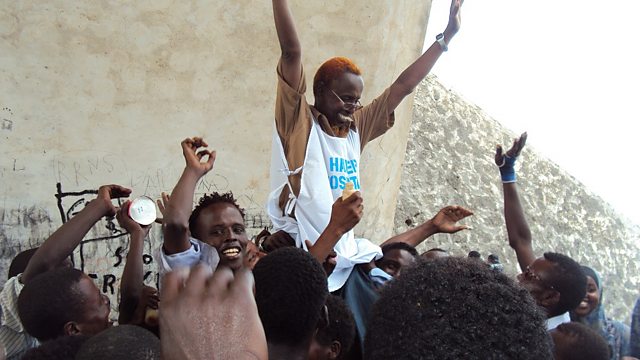 Rescuing the mentally ill in Somalia
Abdirahman Ali Awale, also known as 'Dr Habeeb' talks to Matthew Bannister about his campaign to promote mental health in war-torn Somalia.
Somalian psychiatric nurse Abdirahman Ali Awale, also known as 'Dr Habeeb', talks about his work to help the huge number of people suffering from mental illness in the country. He explains how he is working to confront misunderstandings of mental illness and prevent traditional treatments.
Also we meet Iceland's overnight sensation, Asgeir, who released his first album last year when he was just 20. It was Iceland's fastest and biggest selling debut album by a homegrown artist, outselling even famous names like Bjork and Sigur Ros. Asgeir plays live in BBC Outlook's studio.
And we hear from the woman who is reopening a Greek school on a Turkish Island after lessons in Greek were banned over 50 years ago.
We speak to Ruahine (Roni) Albert, the Maori woman who turned her life around - from growing up as a violent bully to working to help victims of domestic violence in New Zealand.
And Nomathemba, who is part of a pioneering new women's carpentry group in Swaziland, tells how carpentry has changed her life.
(Picture: 'Dr Habeeb' being celebrated by his patients. Courstesy of Abdirahman Ali Awale)