Main content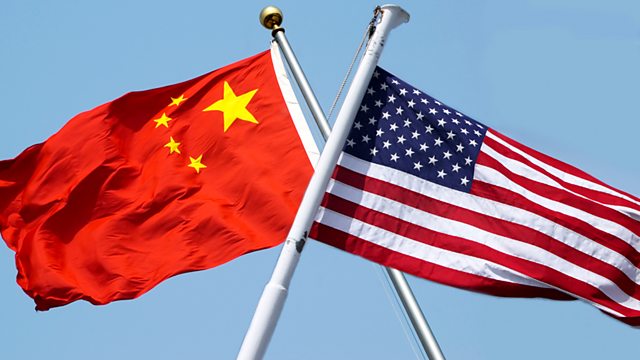 China and America: Harmony and Hostility
America and China both stress the need to co-operate but both are also competing against each other. How will their relationship define the world we live in?
This summer President Obama hosted the new Chinese Premier, Xi Jinping at an informal summit in Palm Springs. It was a clear sign of the importance placed on the relationship between the world's two greatest powers. Both leaders stressed the need for their countries to co-operate - on a whole range of issues. And yet both sides are also competing against each other, economically, politically and, increasingly, in the military sphere.
Mark Mardell, travels to China and to the border with North Korea to see how the intertwining relationship between the American eagle and the Chinese dragon is likely to develop. How it does will define the world we and our children live in.
Produced by John Murphy
(Image of the China and USA flag. BBC Copyright)