Main content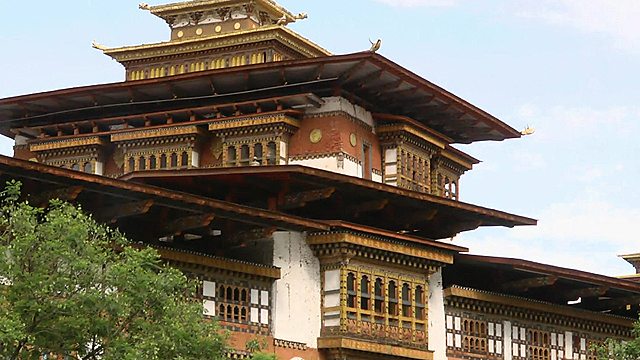 Why visiting Bhutan could cost tourists a minimum of $250 per night
The first organised tours came to the Himalayan kingdom of Bhutan less than 40 years ago.
Tourism is not discouraged, but visitors must travel as part of a pre-arranged package or guided tour which costs $250 (£140, 170 euros) per night during the peak season.
All meals, transport, guide services, non-alcoholic drinks and accommodation are included in the tariff, but it is a cost which puts off many tourists and has the effect of protecting the landscape and culture from masses of holiday makers looking for a cheap deal.
Carmen Roberts finds out more.
Duration:
More clips from 21/09/2013 GMT

More clips from Fast Track