Main content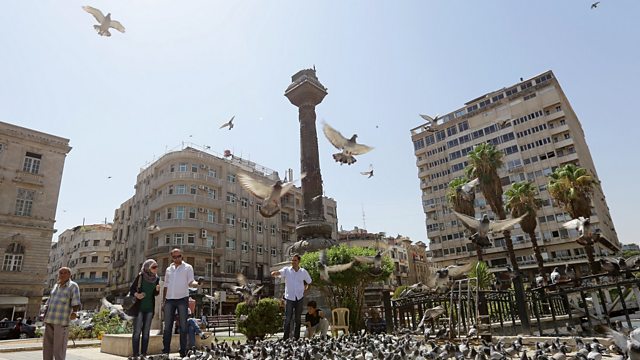 Life in Damascus and Quebec's secular values
Colour and wit from BBC correspondents around the world. In this edition, life in Damascus and Quebec's secular values.
The possibility of direct, outside intervention in Syria seems to have receded. For now the deal brokered by Russia and the US over the Assad regime's stockpile of chemical weapons seems to be holding. Yet inside Syria, the civil war rages on. Jeremy Bowen, who has been covering it from the start, reports on life in Damascus and beyond.
Also, Lorraine Mallinder finds out more about Quebec's proposed charter of values. The Canadian province is governed by francophone separatist parties who are eager to assert secular values. But there are big questions about what exactly that means.
(Photo: Syrians feed pigeons at a square in Damascus. Credit: Louai Beshara/AFP/Getty Images)