Main content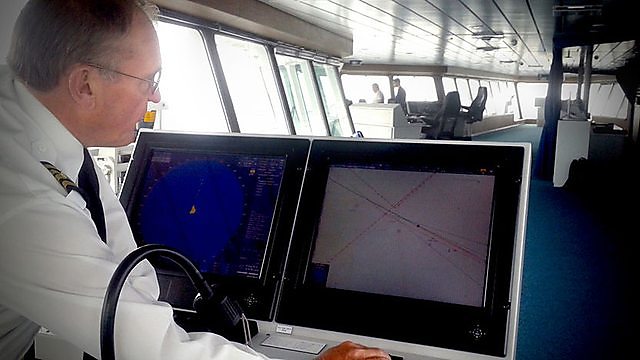 The Future of Navigation
How robust is GPS and what are the consequences of the system's weaknesses?
We all rely on GPS – the Global Positioning System network of satellites – whether we want to or not. From shipping to taxis to mobile phones, the goods we consume and the technology with which we run our lives depend upon a low-power, weak and vulnerable signal beamed from a few tonnes of electronics orbiting above our heads.
This dependence is a new Achilles' heel for the world's financial, commercial and military establishments. From North Korea's concerted disruption of South Korea's maritime and airborne fleet, to white van drivers evading the boss's scrutiny over lunch, this signal is easy to jam - with disastrous consequences.
Quentin Cooper meets the scientists and engineers developing alternative, resilient navigation systems.
(Image: Captain David Millar, Senior Master, on the bridge of P&O Ferries' MS Spirit of Britain. BBC copyright)
Last on
Broadcasts

The Curious Cases of Rutherford and Fry