Main content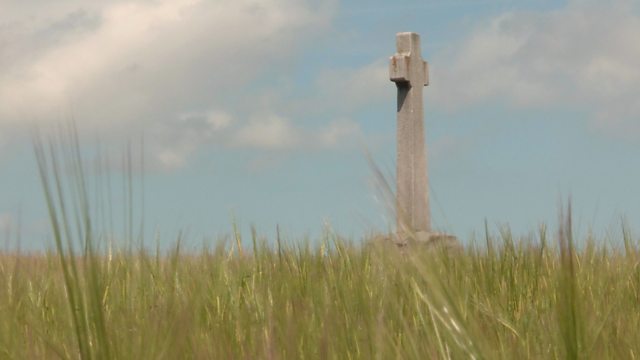 Remembering Flodden - The History
On the 9th September 1513, the Battle of Flodden took place a few miles from the border between England and Scotland. Tactical mistakes and local topography played a major part in the battle and the Scots lost about 10,000 men including their king. The English lost about 4,000 men. Losses were incurred in just two and a half hours of hand to hand combat – a rate of slaughter not seen again till World War One.
Local enthusiast Clive Hallam-Baker tells the story of the battle and shows us the efforts of the Remembering Flodden project, to ensure the site of the battle field is maintained and the story is not forgotten.
The film was made by the Remembering Flodden Project team with help from BBC Scotland Learning.
Duration:
More clips from The L.A.B Scotland