Main content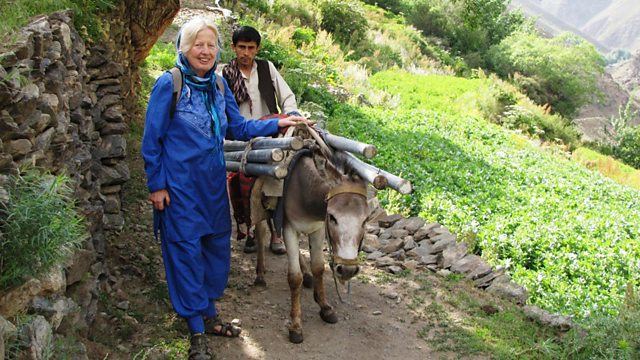 Afghanistan's Unstoppable Teacher
French teacher Chantal Véron, now in her 60s, has devoted herself to teaching Afghans through war, exile and regime-change.
Chantal Véron fell in love with Afghanistan as a schoolgirl in France in the 1960s. As soon as she could afford it, she travelled there. That was nearly forty years ago, and it is a connection which has never been broken. Chantal became a teacher, and when the Taliban took over in 1996, she co-founded an organisation called Negar to provide education and support for girls and women. Now in her 60s, she spends eight months of the year in the Panjshir Valley north of Kabul, where most of her work takes place.
For decades, the Australian government had a policy of removing aboriginal children from their parents and forcing them to fit in with the white community. They were made to abandon their own language and culture. In the 1940s, one group was taken to the Carrolup Native Settlement in the West Australian town of Katanning. The children were deeply unhappy, but in 1946 a new headmaster took over at their school. Noel White and his wife Lily discovered that some of the children had a gift for drawing and encouraged them to create works of art. Our reporter Samia O'Keefe tracks down their artwork more than 50 years later.
It is hard for us to imagine the extraordinary closeness of the relationship between identical twins. But a poignant new memoir called Her reveals what happens when violence and death separate twin sisters. Christa and Cara Parravani's lives were intertwined. But when Cara was raped in 2001 at the age of 23 their relationship was shattered. Cara turned to drugs - and died five years later from a heroin overdose. As Christa told Matthew Bannister, she was devastated and only found solace when she started to write the memoir.
(Photo: Chantal Véron transporting books via donkey. Courtesy of Chantal Véron)