Main content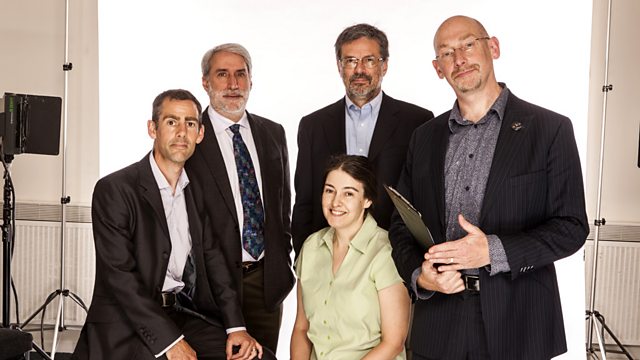 The Future of Renewable Energy
Exploring new renewable energy sources such as the artificial leaf, sustainable biofuels and more powerful batteries.
How do we develop a practical, reliable, cheap and globally relevant supply of renewable energy and improve on the meagre 10% of our power needs which renewables currently provide? Quentin Cooper travels to the Royal Society of Chemistry's Challenges in Chemical Renewable Energy meeting in Cambridge, UK, to hear about ideas and latest research results from Brazilian authority on bioenergy Carlos Henrique de Brito Cruz, Cambridge University's creator of better batteries Clare Grey, Harvard pioneer of artificial photosynthesis Daniel Nocera and research director of the UK Energy Research Centre Jim Watson.
Last on
Chapters
Part 1 – The 'artificial leaf' and biofuels

Duration: 23:00

Part 2 – Better batteries and power for the world's poor.

Duration: 17:30
Carlos Henrique de Brito Cruz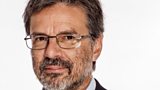 An electronic engineer and a physicist, Carlos Henrique de Brito Cruz is a professor at the Gleb Wataghin Physics Institute of the State University of Campinas (Unicamp) and the current scientific director of FAPESP (Sao Paulo Research Foundation). FAPESP's bioenergy program, BIOEN, aims to integrate comprehensive research on sugarcane and other plants that can be used as biofuel sources, focusing not just on biofuel technologies but also on the sugarcane plant itself, including genomics, plant breeding and farming technologies as well as social, economic and environmental impact studies.
Clare Grey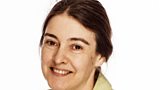 Clare P. Grey, is the Geoffrey Moorhouse-Gibson Professor of Chemistry at Cambridge University and the Associate Director of the Northeastern Chemical Energy Storage Center at Stony Brook University. Her research interests include the use of solid state Nuclear Magnetic Resonance and diffraction methods to investigate structure and dynamics in materials for energy storage and conversion (batteries, supercapacitors and fuel cells) and in environmental chemistry.   
Daniel Nocera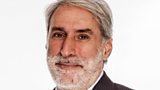 Daniel G. Nocera is the Patterson Rockwood Professor of Energy at Harvard University. His group pioneered studies of the basic mechanisms of energy conversion in biology and chemistry with primary focus in recent years on the generation of solar fuels. He has recently accomplished a solar fuels process that captures photosynthesis and constructed an artificial leaf, which uses sunlight to directly produce the solar fuels of hydrogen and oxygen from water with sunlight as the energy input.
Jim Watson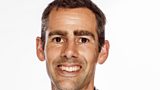 Professor of Energy Policy University of Sussex, and Research Director of UK Energy Research Centre, Jim Watson has 20 years' research experience on a range of energy, climate change and innovation policy issues. His most recent research has focused on the uncertainties facing carbon capture and storage technologies, low carbon innovation in China, community energy in the UK, and the governance implications of sustainable infrastructure systems. He frequently advises UK government departments and other organisations.
On Stage: The Forum @ Cambridge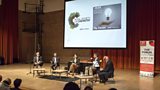 Photo: RSC/ John Rogers
Next week
The breath of life: writer and arborist  William Bryant Logan on why breath is the measure of life,  chemist Renato Zenobi on our individually unique 'breath-prints' and tenor John Potter on the relationship between breath and the singing voice.
Broadcasts