Main content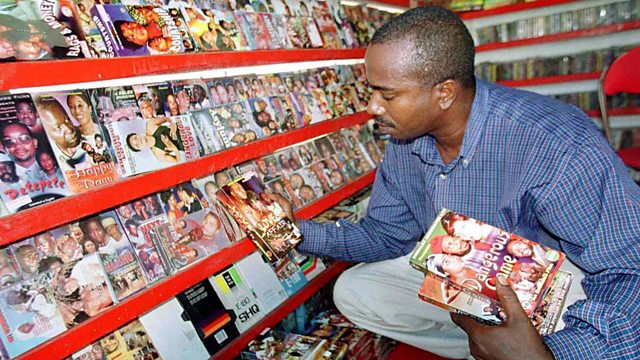 World Cinema Goes Global
Bollywood and Nollywood make more films, but Hollywood outspends both of them every time. Nigerian director Obi Emelonye and Pakistani film-maker Parveen Bilal on money and movies.
Bollywood in India and Nollywood in Nigeria both make more films than Hollywood but when it comes to budgets Tinseltown outspends them every time - how? Business Daily looks at the rise of the world's new movie hotspots and why cinema flourishes in some countries but not in others.
Obi Emelonye, director of Last Flight to Abuja - the most successful West African film of last year - tells Justin Rowlatt how he plans to take Nollywood global.
And, Iram Parveen Bilal, one of Pakistan's leading film-makers, explains why Pakistan - which has a bigger population than Nigeria - is such a tough place to make movies.
Plus, we discover why blockbusters are flopping but the Bard is booming in the US.
(Image: A customer selects films in a Lagos film market. Credit: AFP/Getty Images)
Last on
Broadcast

A year of Covid in Nairobi: Josephine's story