Main content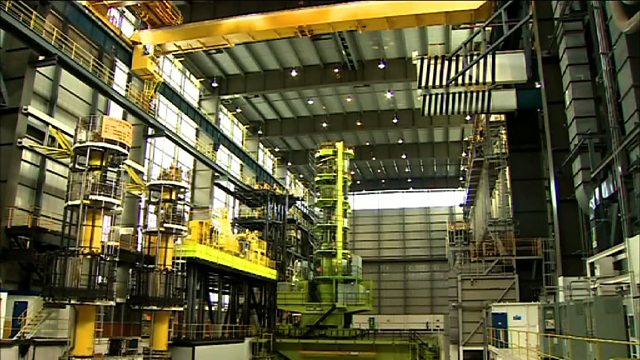 "Area will shrivel and die" without new nuclear plant
BBC reporter Sarah Ransome went on a tour of Hinkley Point B nuclear power station in Somerset which is run by the French energy firm, EDF to find out why building work for two new nuclear reactors at Hinkley Point has ground to a halt. Her guide was Peter Higginson, the Technical & Safety Support Manager at the plant.
The Government and EDF are still in talks over how much the company can be guaranteed for the electricity it hopes to produce from Britain's first new nuclear power plant in a generation. EDF says it could be next spring before any deal is reached, which is more than a year after ministers approved plans for the new power station. Meanwhile, anti-nuclear campaigners are hoping the delay signals second thoughts on the nuclear future of the UK.
Throughout the day on Thursday 5th September 5 live are running 'Energy Day', during which we will be looking at different types of energy generation, including nuclear.
Duration:
Featured in...
A day of output dedicated to the energy debate with a studio powered by renewable energy.
More clips from Phil Williams