Main content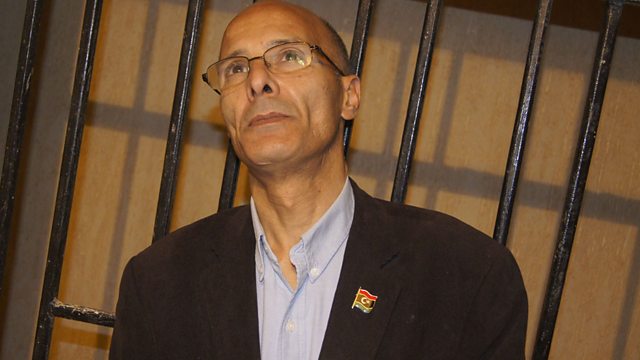 Hassan al-Amin: I fled Libya twice
Libyan dissident Hassan al-Amin tells Matthew Bannister why he has been unable to fight human rights abuses from inside the country.
Hassan al-Amin was an outspoken critic of Colonel Gaddaffi's regime in Libya. He first fled from the country in 1983 after being arrested and beaten. He settled in the UK and set up a website called Libya Al Mostakbal or Libya The Future. When the regime fell in 2011 Hassan returned to Libya. He was elected to the newly-established Congress and appointed head of its Human Rights Committee, but earlier this year Hassan was forced to leave Libya for a second time. His work has just been recognised by an award for extraordinary activism from the campaign group Human Rights Watch.
In a remote region of Gambia, villages are becoming a living art gallery. Englishman Lawrence Williams and Gambian artist Njogu Touray joined forces a few years ago to start Wide Open Walls. Now street artists from all over the world are joining them in painting compound walls. Helen Scales visits one of the villages.
And another chance to hear Lucy Ash speaking to former NFL star Thomas Jones earlier this year. He decided to donate his brain to scientists after his death to investigate a form of brain damage called CTE which has affected a number of players. The American National Football League has just reached a settlement of its long running dispute with former players. The NFL hasn't admitted liability, but has agreed to a 765 million dollar settlement which will fund concussion-related compensation, medical examinations and research.
Saz is a Palestinian rapper from Israel whose career got an unexpected boost when he appeared on a reality TV show. Growing up in Ramle he decided that he would try to escape poverty, drugs and crime through music. Saz has become a prominent figure in the hip hop scene, rhyming in Arabic, Hebrew and English. As well as performing in Israel and the Palestinian territories, he has also toured in Europe and the United States.
Picture: Hassan al-Amin