Main content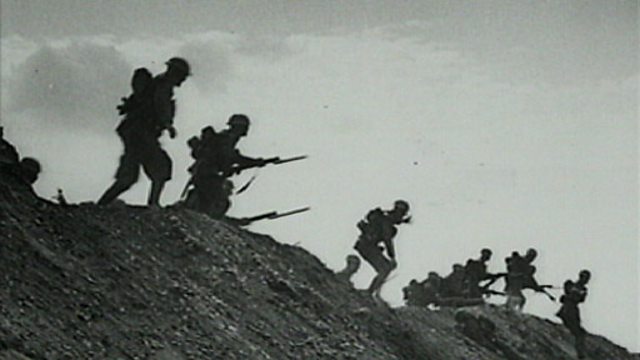 The Battle of the Somme
On 1 July 1916, 150,000 British men emerged from their trenches to assault the German lines near the River Somme. For seven days previously, the enemy's position had been relentlessly shelled, but the line had withstood the bombardment, and the British infantry found the German machine guns waiting.
The assault failed disastrously, and at massive human cost. The British army suffered 60,000 casualties in just the first day.
German and British army veterans recall their experiences of the Battle of the Somme.
Duration:
More clips from Bitesize Secondary