Main content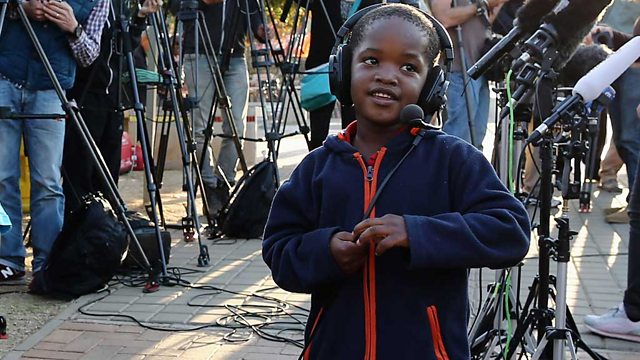 Are the International Media Getting Africa Right?
What do African audiences want from the BBC, and is the BBC delivering? Listeners question the director of BBC World Service.
For decades, the BBC has dominated the media landscape in many countries in Africa. How much do you trust your national broadcaster and other international media - enough to switch off the BBC? Over the years, BBC output has evolved as audience demands have changed and competition has increased – from radio, TV and digital media. What is the place of the BBC in Africa today? What do audiences want from the broadcaster – and is the BBC delivering? How should the BBC change or adapt in order to retain or increase its influence? This programme is a rare opportunity for listeners in Africa to put their questions to the director of the BBC World Service, Peter Horrocks. It is one of three debates and discussions ahead of the transition of the BBC World Service to funding by UK audiences in April 2014.
Picture: A young boy with broadcasting equipment, Credit: Dan Kitwood/Getty Images
Tell us what you want from the BBC