Main content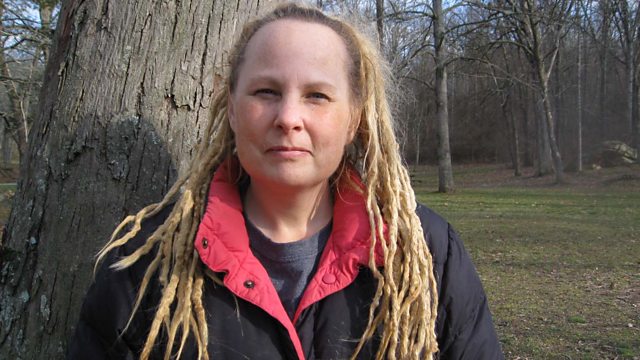 'Gorillas taught me to be human'
Dawn Prince-Hughes has Asperger's Syndrome and found interacting with other people difficult. But she explains to Jo Fidgen that copying gorillas helped her become human.
Dawn Prince-Hughes says she learnt to be human by copying gorillas. When she was 36 she was diagnosed with Asperger's Syndrome, a form of high-functioning autism. Growing up, she found it difficult to interact with other people, and ended up living on the streets and stripping for a living. But an encounter with great apes turned her life around. Jo Fidgen went to meet her in southern Illinois in the American Midwest amongst her menagerie of animals. Her latest book is called 'Circus of Souls: How I Discovered We are All Freaks Passing as Normal'.
Rajeshi Kumar was the first woman in her northern Indian village to get a Masters degree, but her home was destroyed during the recent floods. She did manage to save her prized degree certificates, but now the floods mean she may no longer sit her teaching exams.
Australian Clive James has had a long and varied career. Author, critic, broadcaster, poet, translator and memoirist, two years ago his life changed dramatically when he was diagnosed with leukemia and a form of emphysema.
(Photo: Dawn Prince-Hughes. Image Copyright: Jo Fidgen.)
Last on