Main content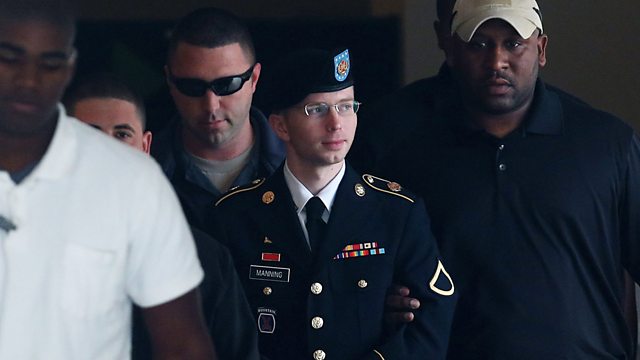 Thirty-five Years for Bradley Manning
US military veterans react to the sentencing of Private Bradley Manning in WikiLeaks case.
US Army Private Bradley Manning gets 35 years in prison for leaking classified documents to WikiLeaks. We get reaction from US military veterans.
We also hear from Egyptians living in the US about the violent events unfolding in their homeland… and about a grand scheme for Egypt's Nile Delta.
Also, a Balkan music summer camp in New York State; the woman who catalogued a treasure trove of old photos depicting novelist Ernest Hemingway's book The Dangerous Summer; and an American man adopted as a baby from Korea meets his birth family.
(Photo: Getty Images)
Podcast
How the world looks through American eyes, and the myriad and unexpected ways that the world influences the United States.