Main content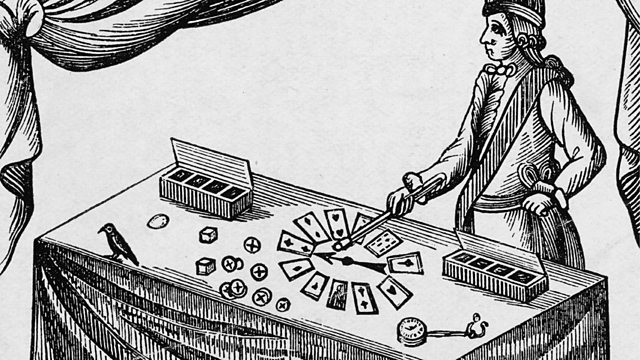 The Magic of Maths
How a love of magic led to a love of maths for Stanford professor Persi Diaconis.
Tim Harford speaks to Persi Diaconis, top professor of maths and statistics and legendary magician. The Stanford University professor and co-author of the book Magical Mathematics has an enthralling story to tell of how he discovered magic as a boy - and as a consequence, a love of maths. And to illustrate how closely maths and magic are linked, Crossing Continents editor and the BBC's in-house magician, Hugh Levinson, performs a mathemagical card trick.
(Image: Lane the Conjuror. Credit: Getty Images)
Last on
BBC Radio Current Affairs' in-house magician, performs a mathemagical card trick.
Broadcasts