Main content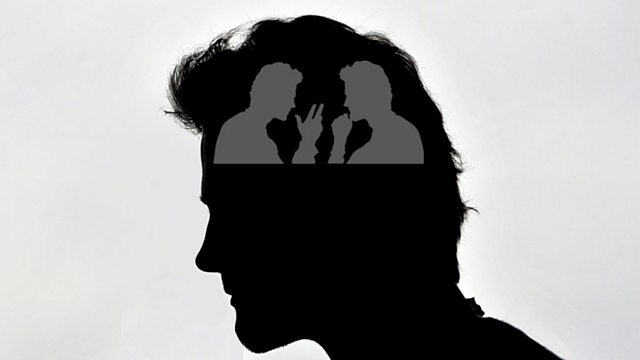 Inner Speech
Talking to yourself – is it a good thing?
This week on the Forum: do you ever consciously talk to yourself? Maybe muttering in private what you won't say out loud, or giving yourself a private pep talk to improve your performance, or perhaps arguing with yourself about whether to do something or not. We explore these inner monologues or dialogues, what shapes the process, and ask if they are a good thing, or can they trap us inside ourselves? British psychologist Charles Fernyhough explains why he believes the inner voice is vital in helping guide us through life and is rarely a sign of mental illness. Pakistani fiction writer Aamer Hussein writes in both Urdu and English, and explores the tension between thinking in one language and being forced to interact in another. And the American social psychologist Aleks Krotoski has been looking at how the internet affects the way we talk to ourselves. Image by Shan Pillay/ BBC
Last on
Charles Fernyhough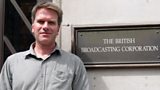 Charles Fernyhough is a psychologist whose areas of research include memory, infant behaviour and inner speech. He is one of the first scientists in modern times, to study the shapes and patterns of our inner voice.  He explains how talking to ourselves determines our thoughts and our decisions, and why inner speech often takes the form of dialogue. Charles is also a novelist.
Aleks Krotoski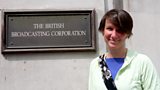 Aleks Krotoski is an American academic, and author of "Untangling the Web". She believes it is the inner voice that is always exploring ways we present ourselves to the world, and that the web has become a very good place for people to try out their different selves - so the inner voice is finding a new form of expression through digital technology. But along with this, she is also concerned about how going on line can interrupt the natural flow of the inner voice.
Aamer Hussein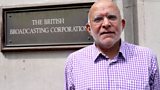 Aamer Hussein is a short fiction writer who was born in Karachi in Pakistan and moved to England as a teenager in 1970. He is the author of a short story collection called "Insomnia", and most recently of "Another Gulmohar Tree". As someone who writes both in Urdu and in English, Aamer's work explores the differences between the way people talk to themselves in both cultures, and shows how in Urdu the inner voice is more literary, with poetry woven into thoughts. 
Sixty Second Idea to Change the World
In our Sixty Second Idea to improve the world, American social psychologist Aleks Krotoski suggests inventing a monitor to hear other people's inner dialogues when you're interacting with them to find out if they're telling the whole truth. The monitor, which would be attached very discretely under the hairline or under a hat, would only alert the wearer - and no one else - that someone was being economical with the truth. The purpose of this would be to empower the wearer of the device to make their own decision about how to proceed. 
Comments on the programme
I automatically start thinking and discussing with myself from the moment I wake up to the moment I fall asleep, though words dominate my mind images come and go constantly. The images I see can be illustrations for the words I think or they can be some shape from my subconscious. I seem to have no blank time while I am awake.
Stanislaw Fernandes
How do deaf and non-verbal people internalise their thoughts? How do / can they talk to themselves if they have never heard the spoken word?
Malcolm Mort
With regards to inner speech, for myself I have noticed it happens in the language being used most frequently at the time. I speak 3 languages, so during holidays it would switch to my mother tongue. When back in boarding school, after a few days it would revert to the language used at school (other than my mother tongue). It happened, even if I consciously tried to avoid it.
Shah-Naz Hayat Khan
My infant language was German.  I rarely use it now but if I am in Germany for a week or more I start dreaming in German. This is very odd when it happens.
Andy Wright
In next week's programme
Forum @ Aspen Ideas Festival in Colorado: the next healthcare revolution? How do we ensure that the genomics revolution really counts in combating infectious diseases, both old and new, as well as other illnesses, such as cancer? 
Broadcasts