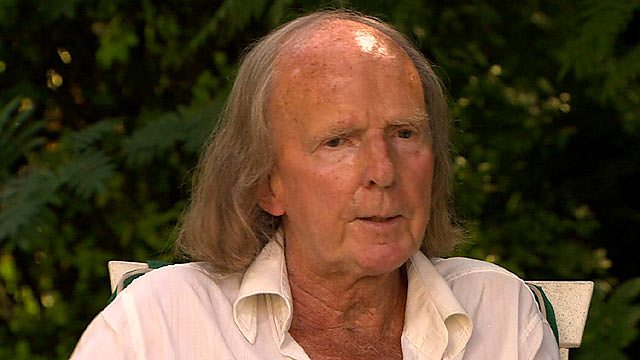 Tavener: 'Life is a creeping tragedy, that's why we must be cheerful'
Sarah Montague speaks to Sir John Tavener, one of Britain's most celebrated composers, on location in Dorset, England. He says his music is for God - even referring to it as a form of Divine Dictation.
Forty years ago, his work was sometimes dismissed as bland, populist, new age. But over time he has defied the critics: the Protecting Veil was one of the biggest selling classical albums ever, and his Song for Athene was played at the funeral of Princess Diana.
Ill for much of his life, he nearly died from a heart attack six years ago. Since then he says everything has changed - his music, his outlook on life, and his faith.