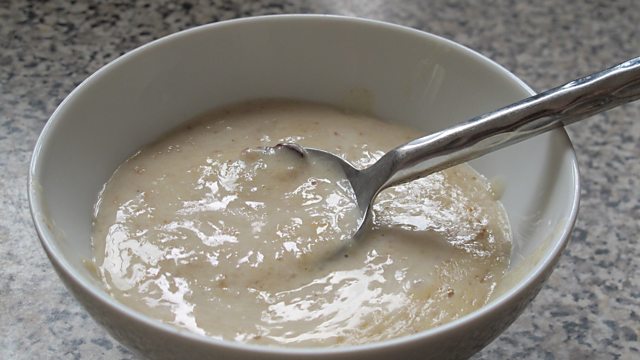 Green Banana Porridge
Skin bananas and chop them into pieces. Combine chopped bananas and water in a blender until it becomes a paste. Put mixture into a saucepan and let it simmer for around 45mins until it becomes smooth.
Add cinnamon, bay leaves, grated nutmeg and condensed milk to taste.