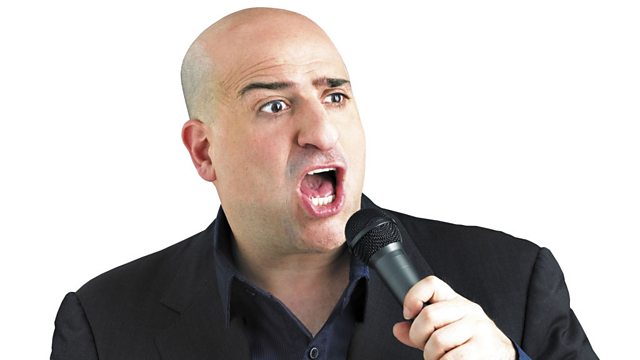 Omid Djalili: British-Iranian Comedian
British-Iranian comedian Omid Djalili talks to Matthew Bannister about his controversial humour, and his latest role in a stage production of The Shawshank Redemption.
Also, Tomaso Urbani pays tribute to his father - the Italian doctor who first identified the SARS virus, and then died of it himself.
Top Spanish chef Omar Allibhoy talks about his motorbike mission to teach the British to cook tapas.
Plus American Stacey Lannert tells how she shot and killed her father who she says had abused her for ten years. She served eighteen years in prison for the crime before being released.
Picture: Omid Djalili
Photo courtesy of KPPR
Last on