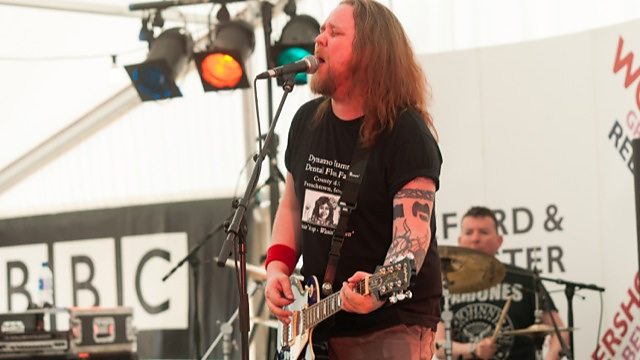 The Dogs Of Santorini's BBC Introducing session at the Wychwood Festival
The Dogs of Santorini aren't actually from Santorini. They aren't actually dogs, either.
They're a band. They're also from Malvern and Worcester.
The band members are very prolific on the local music scene and have a hand, and all four legs, in organising Malvern Rocks.
They describe themselves as "more rock than punk" but "more punk than rock". Confused? We certainly are.
Featured in...
Sessions

—

BBC Music Introducing in Hereford & Worcester

All of our live studio and festival sessions since 2005.