Main content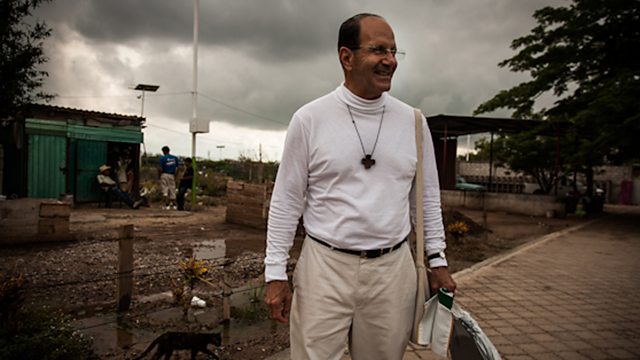 Through the Valley of Death
Part one of Religion, Migration and Mexico's Dangerous Road North: Human trafficking in Mexico and the priest who stands up to the gangs.
It was a massive coup for the Mexican army when they finally caught up with and arrested Miguel Angel Trevino Morales. He was the head of Los Zetas one of the country's most dangerous, ruthless and powerful cartels, responsible for a big portion of the estimated $30billion trade in the trafficking of human beings.
In the first of two programmes, Will Grant travels the well-trodden path north through Mexico, taken by thousands of immigrants dreaming of life over the border in the US. As he follows the route he meets the Catholic priest and human rights campaigner Padre Alejandro Solalinde, who runs Hermanos en el Camino (Brothers in the Road), a shelter in the south of the country that provides Central American migrants with humanitarian aid and education.
Padre Solalinde lives under the constant threat that the trafficking gangs will kill him, and has a 24 hour a day armed guard. The cartels call the trafficked people 'mercancia', or commodities, but Solalinde argues they are not goods but children of God. He is critical of the church and the government, and sees it as his vocation as a Catholic priest to help the people bought and sold through Mexico.
Will Grant meets some of these trafficked people on 'La Bestia' a huge train which carries them on part of this often deadly journey and he hears their stories of torture, rape and violence as they search for a better life. Often all they have is their faith and he hears how this has helped them through their treacherous journey.
This is the story of how huge swathes of humanity put their faith in God as they set out on the arduous journey they hope will take them to the promised land over the border in America.
More episodes
Previous
You are at the first episode
A migrant taking the rail route north through Mexico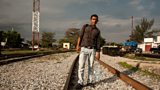 Shelter and safety along the migrant route through Mexico