Main content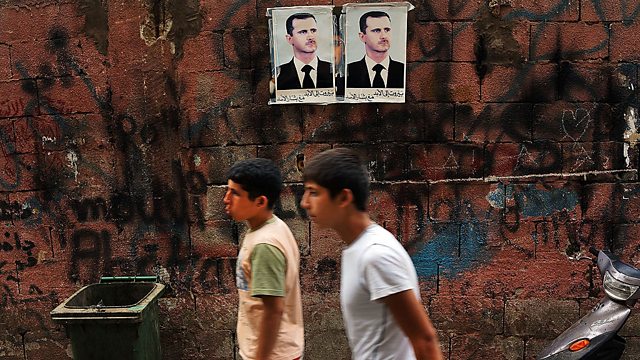 Stories From the Frontline: Lebanon
Lebanon on the edge of war; wrestling with Pakistani power cuts; meeting Baryshnikov; language of corruption; and politicians and their superstitions
A fresh look at the week's global news from across the World Service's 27 language sections, with presenter David Amanor.
Lebanon on the Brink
BBC Arabic's Nahed Abouzeid, born and brought up in Lebanon, explores why, after successfully rebuilding itself following a vicious civil conflict, his country is on the edge of war again - this time of someone else's fight.
Online Greatest Hits
BBC Brasil's Thomas Pappon gives the lowdown on the big-hitting stories across the World Service language sites this week, including Bishkek roads and Kabul swimming pools.
Pakistan Powercuts
'No one in Pakistan has ever shown up on time for anything. But the only thing that comes and goes on time - and as it pleases - is the electricity.' In Karachi, writer Saba Imtiaz wrestles with power outages - and wins.
Meeting Baryshnikov
Mikhail Baryshnikov was one of the world's greatest ballet dancers. Depending on your age and interests, you will know him either as one of the most graceful creatures that ever set foot on a stage, in the same league as Nureyev and Nijinsky, or as that Russian bloke from Sex and the City. BBC Russian's Alexander Kan went to meet him.
Language of Corruption
From 'greyhound puppies' in Russia to 'greased elbows' in Somalia, why are there so many euphemisms for bribery? From the Russian Service, Ilona Vinogradova explores the language of corruption around the world.
Superstitions and Politicians
They say two kings can't wear the same crown, but can they consult the same astrologer? Political opponents in Sri Lanka have been taking advice from the same oracles - and all around the world many leaders of nations are known to seek spiritual advice in challenging times. Are politicians more superstitious than the rest of us? BBC Urdu's Shafi Naqi Jamie, Swahili Service's Kassim Kayira and BBC Sinhala Saroj Pathirana dust off their amulets.
(Image: Two boys walk past a poster of Bashar al-Assad in Beirut Credit: Getty Images)