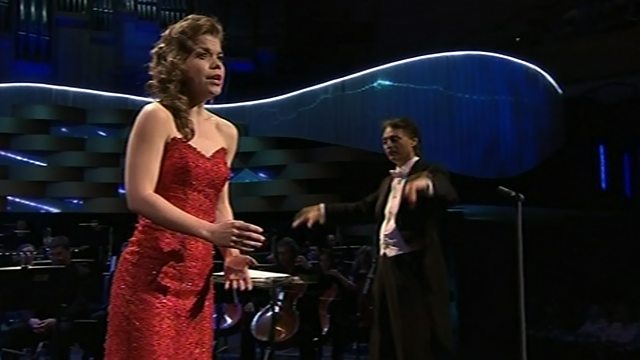 Olena Tokar from Ukraine, concert three
Olena Tokar from Ukraine sings Piangerò la sorte mia (Giulio Cesare) by Handel in concert three of BBC Cardiff Singer of the World.
About the music: Cleopatra believes that the battle is over and that Caesar is dead. In this famous aria, set to a quatrain, she mourns with great bitterness and promises that when she is dead she will become a ghost and haunt the enemy night and day.