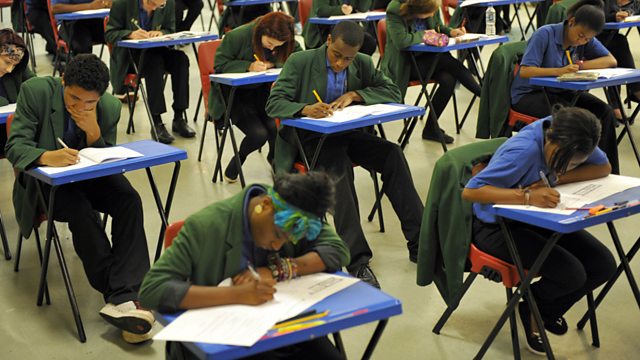 GCSE changes: the best for your child or a concern? - Northampton
An overhaul of GCSEs in England has been announced by Education Secretary Michael Gove to help pupils in England "compete with the best in the world".
From 2015, GCSEs will move from coursework to exams at the end of two years and will be graded from 8 to 1, rather than
A* to G. In this extract teacher, Nardia Forster, joins BBC Northampton's Mark Dean to discuss how black parents should view the changes and if they're a welcome improvement or cause for concern.