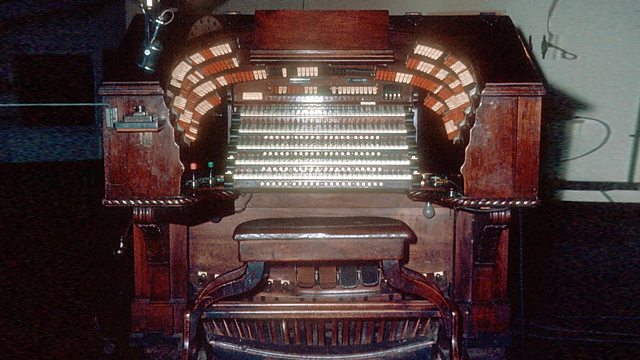 The Moller comes to London
At the end of world war two, Reginald Foort realised it would be too expensive and impractical to resume touring with such a huge pipe organ so, having had it on 'loan' for six years, the BBC bought the five manual Möller outright in 1946 and it became the BBC Theatre Organ.
Its permanent home became the Jubilee Studios on City Road in Hoxton in London's East End, a converted former church and Sunday School, and for the next 17 years, literally hundreds of broadcasts, mostly live, were relayed from there featuring virtually all the well-known theatre organists of the day.
Sandy Macpherson had followed Reginald Foort as official BBC Theatre Organist and, from his office in the basement of the Jubilee Studios, he and his long-time secretary, Joyce Hepple, would 'invite' organists to come and broadcast on the Moller.
Sandy Macpherson really became a household name during his 25 years as staff organist with many popular programmes of his own such as 'From My Postbag', 'At Your Request', 'Chapel In The Valley' and many more.
Featured in...
Get more details about some of the iconic organs featured during the programme.