Main content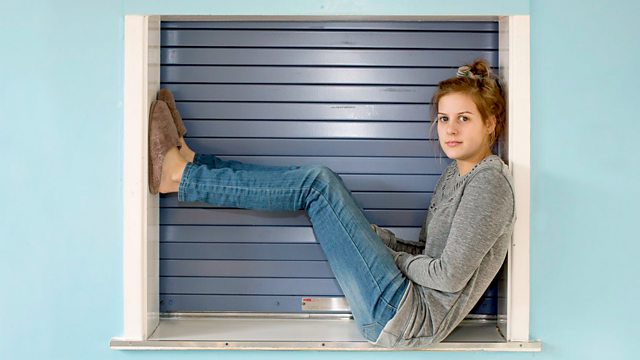 Series set in a mental health inpatient unit for teenagers. 17-year-old Beth often seems happy and extrovert, but suffers from depression, self-harms and has an eating disorder.
The McGuinness Unit is one of the largest teenage psychiatric units in the country, the place of last resort for adolescents with eating disorders or psychosis, who self-harm or are suicidal.
While some of the young patients agree to stay voluntarily undergoing treatment here, others have been detained against their wishes, sectioned under the Mental Health Act. Filmed over the course of a year and with unparalleled access, this series follows teenage girls and boys at the unit as they battle to turn their lives around.
More than half a million young people across the UK are being treated for some kind of mental illness, and over 3,500 teenagers passed through inpatient units like this last year. The series offers a chance for young patients to tell us what it's really like to live with mental health issues - through the good times and the bad - and dispel the myths, preconceptions and taboos of mental illness.
Among those featured in the first episode is 17-year-old Beth, who has recently arrived at the McGuinness Unit. Beth loves dancing and gymnastics and often seems happy and extrovert. But appearances can be deceptive, as Beth has depression, self-harms and has an eating disorder. As her difficult relationship with food worsens, the staff are forced to take drastic action.
The film follows Beth and other teenage patients over the weeks and months of inpatient treatment. But their recovery is not just about therapy and medication, it's also about the relationships the teenagers forge with one another during their time on the ward at a time when a problem shared can be a problem halved.
More episodes
Previous
You are at the first episode
Music Played
Timings (where shown) are from the start of the programme in hours and minutes
Pantha du Prince

Satellite Snyper

Nitin Sawhney

Bring it Home

Four Tet

Leila Came Round and We Watched a Video

Four Tet

You Were There With Me

Jessie Ware

Wildest Moments

Christopher Willits

Finding Ground