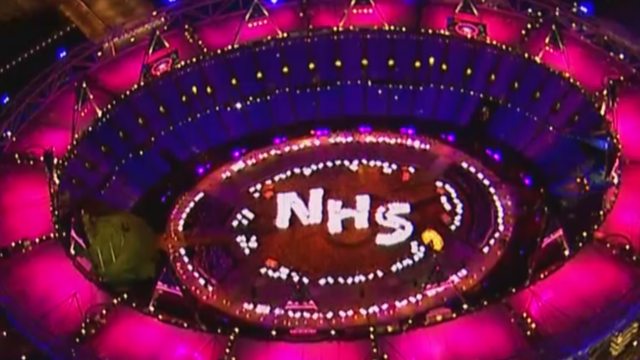 NHS segment during the 2012 Olympics opening ceremony
Highlights of the 2012 London Olympics opening ceremony featuring parts of Danny Boyle's interpretation of the NHS. The clip shows a dance by patients and nurses around an illuminated NHS sign. Then more dancing to the tune of a Christmas carol.
Duration:
Featured in...
Hanes yr 20fed ganrif - clipiau dysgu./Learning clips on the history of the 20th century.