Main content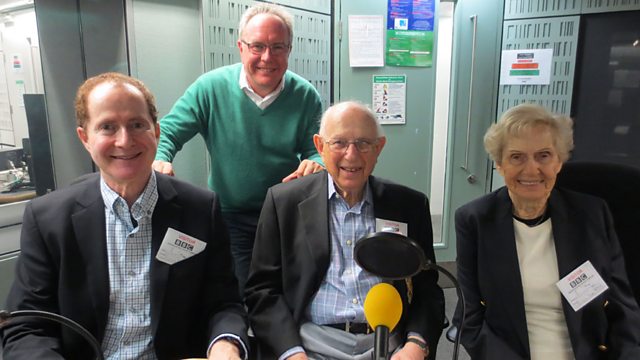 Hollywood Producer: My Month in a Coma
Look Who's Talking producer Simon Lewis shares his memories of being in a coma. Also, the Ghanaian secretary who became King Peggy, extreme desert runners, and a Czech taxidermist.
In 1994, Simon Lewis was a successful Hollywood producer, who had just married the love of his life. His film, Look Who's Talking, was a huge hit around the world. But he was involved in a hit and run car crash that killed his wife and left him in a deep coma for a month. He survived against all expectations and tells Matthew Bannister about his extraordinary memories of being in a coma.
For most of the year Peggy Bartels is a secretary in the Ghanaian embassy in Washington. But in 2008 she became 'King Peggy' - the traditional ruler of the town of Ottuam on Ghana's central coast. Her official title is Nana Amuah Afenyi VI - and she calls herself 'a commuter king' because she spends a few weeks every year in Ghana, and the rest of the time trying to juggle her day job with the demands of her subjects.
The annual Four Desert races consist of the Atacama Crossing in Chile, the Gobi March in China, the Sahara in Egypt, and The Last Desert in Antarctica. A new documentary film called Desert Runners, follows the progress of four people who set out to achieve this. We hear from Samantha Gash, the first female ever to complete the Four Deserts Grand Slam, and the director of the film Jennifer Steinman.
Radek Franc is one of the most successful taxidermists in Europe. Reporter Rob Cameron travels to the Czech village of Sakvice, to find out why he has dedicated his life to stuffing animals.
Picture: Coma survivor Simon Lewis (left) in the Outlook studio with his parents and Matthew Bannister (standing)