Main content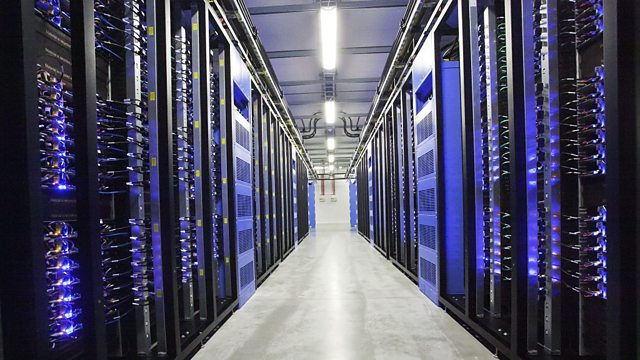 Facebook Goes to Sweden
Facebook opens its first European data centre that will run on hydro power.
Mark Gregory reports from Luleå, in the far north of Sweden, where Facebook is opening its first data centre outside of the US. The new office aims to cut its power bills, bolstering its green credentials. He speaks to Tom Furlong, Facebook's director of site operations, who is in Sweden for the building's inauguration.
The mayor of Luleå , Karl Petersen, tells Mark that foreign tech companies are very welcome in the city. And Gary Cook of Greenpeace, who lobbies for greener tech companies, believes that IT companies should head the same way. He encourages them to stop using coal to fuel their data centres.
At a data centre in London, Mark visits Glenn Selby who is looking for ways of slashing the centre's electricity bills without moving the operation abroad. And Philip Petersen from AdInfa, explains how the software company can help companies monitor their energy usage.
(Image: A room lined with server racks from the floor to the ceiling. Credit: AFP/gettyimages )
How the 2008 crash shaped our world